While multi-billion-dollar acquisition deals are common occurrences in the world of technology, such giant buyouts are relatively rare in the field of data centers.
2021, however, has seen a flurry of 10 and 11-figure deals that have broken records for the industry.
2020 was a record-breaking year for M&A in the industry, with more than $31 billion spent across more than 110 deals doubling the figures of 2019. The acquisitions of CyrusOne, CoreSite, and QTS alone have smashed last year's numbers.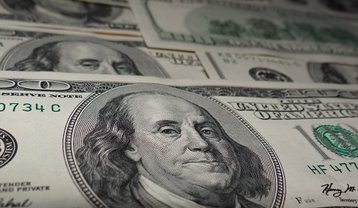 "With the news of these pending acquisitions, the level of data center M&A activity is pushing towards new heights. As at mid-November, the total number of deals closed so far this year has already far surpassed the record number closed last year," Synergy Research said in the wake of the CoreSite/CyrusOne deals.
"Hyperscale operators continue to aggressively expand their operations, while both enterprise and consumer-oriented cloud markets keep on growing rapidly. This is driving an ever-increasing need for data center capacity," said John Dinsdale, a chief analyst at Synergy Research Group. "The level of data center investment required is too much for even the biggest data center operators, causing an influx of new money from external investors. In quick succession ownership of four of the top six US data center operators has changed hands, while the two biggest names in the industry – Equinix and Digital Realty – are increasingly turning to joint ventures to help fund their growth. Over the last 18 months there has been a very notable shift in buyers with private equity investors becoming a lot more active than data center operators."
Below is a list of the biggest data center acquisitions. Note, this list doesn't include SPAC mergers, which blur the lines between IPOs and M&A.
1: KKR and Global Infrastructure Partners acquire CyrusOne for $15 billion
KKR and Global Infrastructure Partners' $15 billion deal to buy CyrusOne ranks as the largest ever M&A deal in the sector.
At the time of purchase, CyrusOne had around 50 data centers across the US, Europe, and South America, but comes after a tumultuous couple of years for the company after seeing a number of executives including two CEOs jump ship in short order.
In January 2020, CyrusOne announced that it would lay off 12 percent of its staff, among them European head Tesh Durvasula. The next month, CyrusOne CEO Gary Wojtaszek suddenly stepped down - with Durvasula returning as interim CEO until Bruce Duncan took over in June 2020. This July, the company board "separated" with Duncan after just a year, with company cofounder David Ferdman taking over as interim CEO.
The acquisition closed in the second quarter of 2022. KKR's investment was made primarily from its global infrastructure and real estate equity strategies, and GIP's investment made from its global infrastructure funds.
2: DigitalBridge and IFM acquire Switch Inc. for $11 billion
Both Global Switch and Switch Inc. were rumoured to be up for sale in 2022, but Las Vegas-based Switch Inc. is the only one to make a sale so far this year.
DigitalBridge Group and an affiliate of global infrastructure investor IFM Investors agreed to take Rob Roy's company private for $11 billion in May 2022. DigitalBridge beat out a number of competitors for Switch, including Brookfield Asset Management.
Switch operates its large 'Prime' data center campuses in Reno, Las Vegas, Grand Rapids, and Atlanta. It is building a large data center in Texas, where it also bought Data Foundry for $420m.
The company also has an Edge business, teaming up with Dell to build Edge data centers at FedEx locations across the US.
Last year, Switch sold its stake in a European data center venture based on the designs of Switch's Tier IV Las Vegas facility. The Milan facility is now part of Stack Infrastructure.
3: American Tower acquires Coresite for $10.1 billion
You wait months for a billion-dollar data center acquisition, and two come along at once. American Tower acquiring Coresite for $10.1 billion would have been major news on any other day, but had to share the headlines with CyrusOne.
Reportedly also a target for Digital Realty, CoreSite's acquisition promotes American Tower from a large cell tower company with a small data center footprint to a sizeable player in the market.
Prior to buying CoreSite, American Tower currently had a relatively small portfolio of three data centers and less than a dozen Edge locations after making a number of acquisitions between 2019 and 2021. Now the company has a portfolio of almost 30 facilities and a strong presence in the desirable Silicon Valley market.
4: Blackstone acquires QTS for $10 billion
Briefly the largest ever data center acquisition, Blackstone's acquisition of QTS was the first of three major deals in 2021 for publicly-listed data center firms.
No stranger to data centers, Blackstone and its affiliates of Blackstone Infrastructure Partners, Blackstone Real Estate Income Trust, Inc., and Blackstone Property Partners bought the REIT for $10 billion and took the company private. The deal closed in September of that year.
Founded in 2003 in Kansas, QTS at the time owned more than seven million square feet of data center space in 28 locations across North America and Europe. The company went public in 2012 via an IPO on the NY Stock Exchange.
5: Digital Realty acquires Interxion for $8.4 billion
Digital Realty's 2019 deal to buy Interxion for $8.4 billion was previously the largest deal in the space, and one of a number of big-money moves the company has made in recent years.
Europe's largest colocation provider at the time, Interxion provided Digital Realty with 53 data centers with a total capacity of 290MW in 13 metro areas across Europe.
Digital Realty has kept the Interxion name in Europe and continues to develop new facilities and acquire smaller local players under the moniker.
6: Jiangsu Shagang Group acquires Global Switch for ~$8 billion
While it didn't make one large blow-out deal, Chinese steel company Jiangsu Shagang Group's acquisition of data center firm Global Switch over a period of three years up to 2019 has been valued at around $8 billion.
The acquisition has resulted in controversy; since Shagang's first investment in Global Switch in 2016, the Australian he Government has been on a migration journey, moving data and applications out of the company's data center in Ultimo, Sydney, and into facilities owned by other providers over national security fears.
The Australian Securities commission said it would leave and move to Canberra Data Centres, joining many of the other fleeing agencies including Home Affairs, the Australian Tax Office, and the Defence Department. The Australian Government set a new target date of July 2022 for federal agencies to leave Global Switch's Sydney facility, having missed the previous goal of September 2020.
The operator has 13 data centers across Europe and APAC, with nearly 400,000 sqm (4.3 million sq ft) of white space. Reports surfaced earlier in 2021 that the company was on sale for around $11 billion, but no deal has come to pass.
7. Digital Realty acquires DuPont Fabros Technology for $7.6 billion
2017 saw Digital Realty acquire DuPont Fabros Technology for $7.6 billion. Though it only owned 12 data centers across the US in Northern Virginia, Chicago, and Silicon Valley, DuPont had more than 3.3 million sq ft (300,000 sqm) and 287MW of available power at the time of acquisition.
The company also had another six facilities due to come online in Ashburn, Chicago, Santa Clara, and Toronto in the coming year, as well as land holdings in Ashburn, Phoenix, and Oregon. Digital Realty has since retired the name and in 2021 sold a 56-acre plot in Mesa, Arizona which was originally earmarked for a 1 million sq ft campus by Dupont Fabros.
8. Equinix acquires Telecity for $3.8 billion
As one of, if not the outright, largest data center company in the world, Equinix has also made some major purchases in its time. The company's largest deal was its 2015 acquisition of Telecity for $3.8 billion.
Equinix moved to buy Telecity as the company was looking to acquire Interxion for $2.2 billion. The deal added around 40 European facilities to Equinix's portfolio, though it was compelled to sell eight facilities by regulators which were bought by Digital Realty for $847m.
9. Equinix acquires Verizon's data centers for $3.6 billion
A year after its Telecity acquisition, Equinix followed up with another big figure deal, buying Verizon's data center portfolio for $3.6 billion.
The colocation firm acquired 24 locations consisting of 29 data center buildings across 15 metro areas from the telco, totaling around 2.4 million square feet. Many of the facilities were those Verizon inherited when it bought Terremark in 2011.
10. EQT Infrastructure acquires EdgeConneX for (a reported) $2.5 billion
EQT Infrastructure acquired EdgeConneX last year. While the exact value of the deal was never disclosed, reports pin the acquisition at around $2.5 billion. Founded in 2009, EdgeConneX has more than 40 data centers globally.
Since the deal, EdgeConneX has begun new projects in Spain and Ireland, expanded existing US facilities, formed a joint venture in India, and acquired two data centers in Israel.
EQT Infrastructure's Infrastructure V fund acquired a stake in the company from EQT Infrastructure's Infrastructure IV fund earlier in 2021.
11. Medina Capital Management and BC Partners acquire CenturyLink's data centers for $2.15 billion
CenturyLink sold its data center portfolio to an investor consortium comprising Medina Capital Management and BC Partners for $2.15 billion. The portfolio of 57 facilities and rebranded to Cyxtera; which at the time could offer 195MW of capacity across 2.6 million square feet (241,548 sq m) of raised floor space.
Cyxtera went public in 2021 via a $3.4 billion SPAC merger with Starboard Value Acquisition Corp. What remained of CenturyLink was later renamed to Lumen and doubled down on fiber.