Wholesale data center giant Dupont Fabros Technology wishes to build a million square foot data center campus in Mesa, Arizona on the 56.5 acres of land it bought on Mesa's Technology corridor earlier this year. 
Chasing that tax free feeling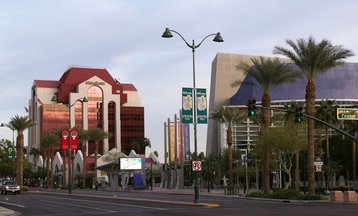 The company has 12 data centers spanning the United States, providing a network-neutral colocation environment for enterprise, ICPs and government-funded organizations. It recently began work on a facility in Toronto and its third in Chicago, stating that it planned to spend $650 million on construction in 2017.  
The Arizona Commerce Authority (ACA) encouraged Dupont Fabros to build its facilities in Mesa, bringing to the company's attention that the State offers tax exemptions to data center providers, granted they fill certain capital investment criteria. 
According to a recent study of the retail and wholesale colocation market, Dupont Fabros Technology figured amongst the top data center providers with regards to revenue, outdone only by Digital Realty, Equinix and CyrusOne.