Colocation gaint Equinix will buy UK-based TelecityGroup for $3.6 billion (£2.4bn), putting an end to Telecity's bid to merge with Interxion and create a European colocation giant. 
US-based Equinix made an offer for Telecity in May, in response to Telecity's offer to buy Interxion, which was announced in February. On Friday 29 May, the Telecity board announced it recommended acceptance of the Equinix offer, and called a halt to its bid to buy Interxion, which is based in the Netherlands. That deal had valued Interxion at $2.2 billion (£1.4bn).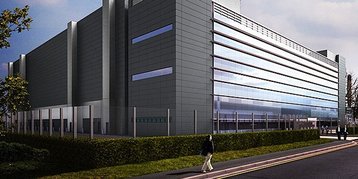 Bad for customers?
Equinix and Telecity argued in a conference call that the deal would provide benefits to the two firms' customers, pointing to the wider geographical coverage, the diversity of its businesses, and the ability to combine their portfolios of services and their ecosystems. Telecity chairman John Hughes said a specific benefit for his customers would be the availability of broader cloud services. 
"Customers are telling us they find this [deal] deeply attractive," said Hughes. "The opportunity to respond to hybrid cloud requirements will be significantly augmented." Elsewhere in the call, Equinix executives referred to opportunities for "cross-selling".
The deal will make Equinix the largest data center company in Europe, and analysts have been skeptical about whether this really benefits users:  "This will be bad for the market. There will be far less competition," analyst Nicola Hayes of Andrasta Consulting commented when Equinix's bid for Telecity was first announced. In her view, the original deal between Telecity and Interxion was only ever a "defensive" ploy, attempting to head off a bid from Equinix. 
Telecity and Interxion were specific about expecting to save $600 million in synergies in their deal, by eliminating overlapping resources. Equinix was tight-lipped, saying that UK law prevented the firms from talking about synergies provided in the new deal, and also would not discuss whether Equinix might sell off any of Telecity's earlier acquisitions. 
Before the bid was announced, Equinix CEO Steve Smith had been dismissive about the impact of the Telecity-Interxion merger, but he told the conference call that this opinion changed as the company looked at the value of the European assets: "We didn't believe that the [Telecity-Interxion] merger would have a big impact. After we too a look at the Telecity assets we saw an opportunity to extend our footprint." 
He told Reuters that Equinix considered both the European merger partners, but judged that Telecity's assets were a "better fit", and its customer based was "more complementary to where we needed to go next".
REIT a tax haven?
The deal is Equinix's largest ever acquisition, and comes during a year when the company is making the transition to become a real estate investment trust (REIT). Executives on the call admitted that buying Telecity would increase the company's borrowing and put it over its planned leverage ratio, and that it would have to plan the timing of the transfer of assets. Among other things, this would have to be done carefully to minimize tax payments.
Some have labelled Equinix's REIT status as merly a tax avoidance measure, and Britain's Daily Mail described Equinix as an "American predator" with plans to fold Telecity into a "giant international tax haven".
Smith said that, despite the higher leverage, Equinix still has enough capacity in its balance sheet to manage other acquisitions as appropriate.
The deal is not expected to complete until the first half of 2016, when TelecityGroup shareholders will get around ten percent of the combined company. Telecity chairman John Hughes will join the board of Equinix.
Breaking its deal with Interxion does have consequences: Telecity will have to pay $22.8 million (£15m) to the Netherlands-based provider. If the deal with Equinix falls apart, Telecity will be due $76 million (£50m).