Singapore startup AirTrunk Pte is looking to shake up the data center industry in the region with large, new data centers that undercut competitors on price.
According to a report on Bloomberg, the plan calls for new data centers to be built in Sydney and Melbourne where AirTrunk has already signed up an anchor tenant. These will be followed by entry into the data center hubs of Singapore and Hong Kong in the coming months.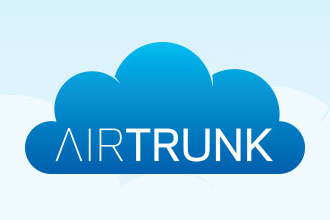 Wholesale potential
While size was not mentioned, the new facilities are likely to rank among the largest if their projected price tags are any indication. AirTrunk is said to be investing US$919M (A$1.23 billion) in Australia over the next three to four years, and plans to spend another US$747M (A$1 billion) on future facilities in Singapore and Hong Kong.
For comparison, Singtel's upcoming seven-storey DC West data center in Singapore was reported as costing US$285 million (S$400M), with a floor area of over 570,000 sq ft.
The AirTrunk business model revolves around attracting cloud service providers or tenants who can commit to bulk, according to the report, so the company is more directly pitched against the likes of Digital Realty, than say, NTT.
AirTrunk founder and CEO Robin Khuda explained that his company will leverage new cooling and electrical delivery systems in order to give it an edge. Data center halls will be optimized for cooling, he said, and unspecified technology will allow the number of electrical components normally required to be cut down for greater transmission efficiency and reliability.
Khuda previously served as the chief financial officer and executive director at NextDC.
"Cloud computing in the Asia-Pacific is probably about three to four years behind the US, but there is a massive catch-up so cloud operators are investing significant money," he said. "Right now there's an enormous shift to the cloud."
Cloud providers in the region are expanding their footprint. For example, Alibaba Cloud in Singapore expanded its data center footprint with a second availability zone, understood to be located at a different part of Singapore.