European data center firms Supernap Italia and DigiPlex, both acquired by IPI Partners in the last 12 months, are to merge and rebrand as Stack Infrastructure's EMEA unit.
DigiPlex has eight data centers in Norway, Sweden, and Denmark adding up to 21,000 sq m (230,000 sq ft) of white space. Supernap Italia is an Italian colocation provider which owns a data center campus totaling 100,000 square meters (1 million sq ft) and 40MW of power in Siziano, just outside of Milan.
IPI, which sponsors Stack, acquired both Supernap Italia and Digiplex last year. Moving forward, both companies will operate under the Stack brand and form the basis of the company's EMEA operations. Each region will have its own senior leadership team that coordinates with its global counterparts.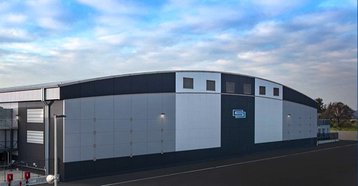 "We're thrilled to welcome Supernap Italia and DigiPlex under the Stack banner and see our brand continue to expand globally. This integration will allow us to scale the already successful European-based businesses into a global infrastructure player with extensive resources, capacity and development expertise," said Phil Koen, Chairman of the Board of Stack. "We are confident that unifying our assets and teams around the world under one brand will provide us with a clear competitive advantage in the market, enhancing our position with hyperscale and enterprise customers."
Matt A'Hearn, Partner at IPI, added: "As DigiPlex and Supernap Italia are brought under the Stack umbrella, doing so will preserve the excellent regional reputations that each organization is known for, while leveraging the strength of a unified Stack EMEA to further empower Stack's global capabilities to better serve its customers and further expand its hyperscale-focused data center portfolio."
Founded in 2000, Digiplex has campuses in Oslo, Stockholm, and Copenhagen. In February 2021, it bought a large plot of land near Copenhagen, with the potential for a 100MW campus.
On LinkedIn, and now changed to Stack Nordics, Digiplex said: "After leading the colocation data center industry in the Nordics for more than 20 years we are eager to begin the next leg of our journey into a global provider. We'll continue our drive for sustainability, scalability, connectivity, and security. We are focused on preserving the local expertise and excellent regional reputations built by our Nordic teams."
Supernap International was set up as a partnership between US-based Switch and the ACDC Holdings fund in 2014 to build data centers globally based on the designs of Switch's Tier IV Las Vegas facility. The Milan campus will support three data centers with total capacity of 75MW at full build-out.
Now Stack Italy on LinkedIn, the company said: "We're focused on preserving the local expertise and excellent regional reputation built by our team in Italy. We're confident that our customers across Europe will benefit from the resources, capacity, and development expertise that our Stack EMEA region will provide as part of a global company."
Stack was launched by investment firm IPI Partners in early 2019 after merging former Infomart and T5 assets into a new wholesale colocation provider. As well as a number of North American facilities, the company recently announced plans for a data center in Japan.