Stack Infrastructure is to develop a new data center campus outside Tokyo, Japan.
The IPI Partners-backed company this week announced a partnership with funds managed by Oaktree Capital Management, L.P. to develop a 36MW data center campus in Inzai, Chiba Prefecture.
The project will break ground in Q2 2022 with the first phase of capacity expected to be delivered in Q4 2023. The 2.3 hectare campus will comprise two 18MW buildings, with options for potential campus expansion.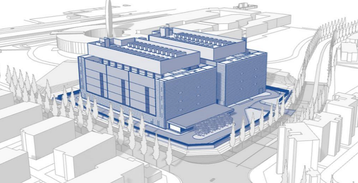 The new development will connect to regional substations powered by Tokyo Electric Power Company.
"Stack's expansion into Japan exemplifies our focus on establishing a scalable presence in markets that are strategically important to our clients," said Pithambar (Preet) Gona, Stack's Chief Executive Officer - APAC. "The decision to enter Japan, a critical location for hyperscale customers, demonstrates Stack's ability to leverage our partnership model, capital, expertise and ability to attract leading talent in the industry to the Stack platform."
"We are excited to partner with Stack to accelerate their international expansion in this critical region," said Hideya Takahashi, Senior Vice President of Oaktree. "Stack's industry-leading innovative technical solutions paired with Oaktree's experience in providing ideal locations and infrastructure in the region, will result in a 36MW campus that is looking to exceed the highest level of expectations from clients."
Stack – launched by investment firm IPI Partners in early 2019 after merging former Infomart and T5 assets into a new wholesale colocation provider – announced plans to expand into APAC in October 2021. The company said it would initially target Tokyo and Osaka in Japan, with plans to enter Singapore, Hong Kong, South Korea, Australia, and other Asia Pacific markets shortly thereafter.
Japan's data center market has begun to heat up over the last year. Companies including Colt, Digital Edge, Digital Realty, Equinix, Vantage, AirTrunk, STT GDC, Lendlease, Princeton Digital Group, and ESR Cayman are all developing and acquiring facilities in the country, with many concentrated in the Greater Tokyo area.