Stack Infrastructure has announced plans to expand into Asia Pacific.
Stack said this week it would open a regional headquarters in Singapore. The company said it would initially target Tokyo and Osaka in Japan, with plans to enter Singapore, Hong Kong, South Korea, Australia, and other Asia Pacific markets shortly thereafter.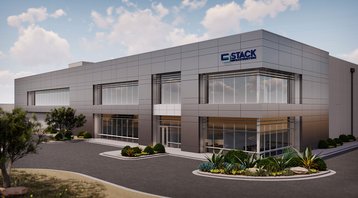 "The launch of Stack Asia Pacific represents an exciting milestone in the evolution of our company," said Stack CEO Brian Cox.
"We are committed to building out international markets that are strategic to our customers, and our expansion to Asia Pacific is a natural next step in offering flexible critical infrastructure solutions that meet and support their complex and evolving requirements."
Pithambar (Preet) Gona has joined Stack as Chief Executive Officer of Asia Pacific. Gona previously served as the President, chief financial officer, and chief investment Officer of Bridge Data Centres, which merged with ChinData Holdings, and was also previously at Blackstone.
"Stack has proven itself as a trusted partner to hyperscale and enterprise customers through its innovative technical solutions and commercial models. I am excited by the opportunity to leverage Stack's tremendous success in North America, which we look to replicate in the Asia Pacific region," said Gona.
Investment firm IPI Partners launched Stack Infrastructure in early 2019, merging former Infomart and T5 assets to create a new wholesale colocation provider.
Matt A'Hearn, Partner at IPI, added: "We have a great opportunity to further build on Stack's success with this expansion. IPI is committed to investing in Asia Pacific and to addressing our customers' growing need for digital infrastructure around the world."
Earlier this week Stack opened a new 32MW data center in San Jose, California, and revealed it had inaugurated another facility in Northern Virginia in August.