Hong Kong logistics and real estate company ESR Cayman is buying a data center in Osaka, Japan, which it will expand into a campus with three facilities.
The site currently has a data center with a sitting tenant, along with excess land. ESR plans to build two new data centers on the land with a total of 39MW capacity, with the first one due to open in 2023. When the tenancy expires, the existing data center will be redeveloped to a 39MW facility, giving a total capacity on the campus of 78MW.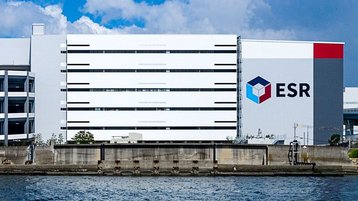 ESR plans to grow
The campus is in Osaka city within 10km of the central business district, close to Japan's major Internet Exchange and other network exchanges. It will be aimed at hyperscalers and colocation operators looking for capacity in the rapidly growing Japanese data center market. Customers will be given the option of leasing data halls, individual buildings, or potentially multiple buildings on the site. ESR Cayman says each building could be offered as a powered shell or as a fully fitted data center.
Power will be available within 12 months, and the company expects to start building later in 2021, with the first data center up and running by the end of 2023.
ESR has given no details of the current tenant in the existing building, or when the lease expires.
The campus is expected to have a potential gross asset value of $2.15 billion, depending on the balance between powered shells and complete facilities. Osaka is a commercial hub second to Tokyo within Japan, and is in a region with strong demographics and good infrastructure - making it the fifth largest data center market in the APAC region outside of China.
Data centers are a new move for ESR Cayman, according to co-founders and co-CEOs Jeffrey Shen and Stuart Gibson: "As a leading provider of new economy infrastructure, it's a natural move for ESR to expand into the evolving ecosystem of data centers," they said in a statement. "We are tremendously excited to launch our first new data center development, creating a campus-style asset with expansion capability in a prime location of a high growth market."
The company now has land and power approvals for more than 200MW across APAC, they add.
ESR is the largest APAC-focused logistics real estate platform by gross floor area, and has backing from Warburg Pincus and others.