Stonepeak-backed data center firm Digital Edge has acquired five data centers in Japan.
The Singapore-based company this week announced the acquisition of five data center assets from ICT Services company Itochu Techno-Solutions (CTC) for approximately $230 million. CTC will remain an anchor customer across all five data centers.
Located in Tokyo, Yokohama, and Kobe, Digital Edge has added a further 5,000 cabinets and 18.5MW of capacity to its Japanese portfolio, bringing its total capacity in the country to approximately 38MW.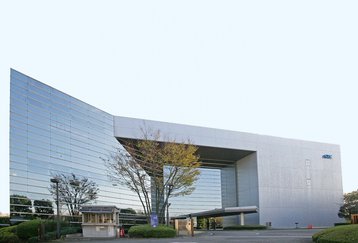 "Digital Edge is constantly looking for opportunities to continue expanding in Japan. Looking at the enterprise adaptation of cloud services and CTC's track record and reputation at delivering outsourced IT services, this strategic partnership is a win-win for not only CTC and Digital Edge, but also our customers," said Samuel Lee, CEO of Digital Edge.
The company said it had also acquired the underlying properties in four of the five locations on which it plans to pursue new greenfield opportunities.
"These five data centers have been used by a large number of customers for many years. By collaborating widely with existing and new data centers of Digital Edge, CTC will be able to provide more advanced open hybrid cloud services to its customers. By leveraging Digital Edge's expertise in data center construction and operations, we are confident that this transaction and the synergy created thereby will accelerate growth opportunities for both parties," added Eiji Haraguchi, managing executive officer, director of IT Services Business Group, CTC.
New York-based private equity firm Stonepeak Infrastructure Partners formed Digital Edge in August 2020. CEO Lee previously served as president of Equinix's Asia Pacific business.
The company immediately announced its intention to develop a facility in Osaka and took a stake in ITOCHU Techno-Solutions Corporation's Mejirozaka Data Center in Tokyo. It has since acquired Sejong Telecom's data center assets in Seoul and Busan, South Korea, acquired two data centers in Greater Tokyo from Japanese telco Arteria Networks Corporation, built its own data center in Osaka, and acquired a majority stake in Indonesian telco Indonet.
"Since Digital Edge's inception, we have been committed to investing in Japan's digital infrastructure to respond to the market demands in the greater Tokyo and Osaka regions. I am pleased to have this opportunity to crystallize a strategic partnership with CTC, as we look to continue operating, modernizing, and expanding these data centers with the latest technologies," said Kei Furuta, President of Digital Edge.