Digital Edge is close to completing its first self-build data center, in Osaka, Japan.
Backed by the Stonepeak Infrastructure Partners private equity firm, Digital Edge said the construction on its OSA1 facility in the Osaka Central Business District is on schedule to be completed by the end of 2021 and will become fully operational on January 4, 2022.
Construction on the $10 million, purpose-built facility started in April 2021. Developed by Keihanshin Building, with a capacity of up to 2,600 cabinets and 14MW.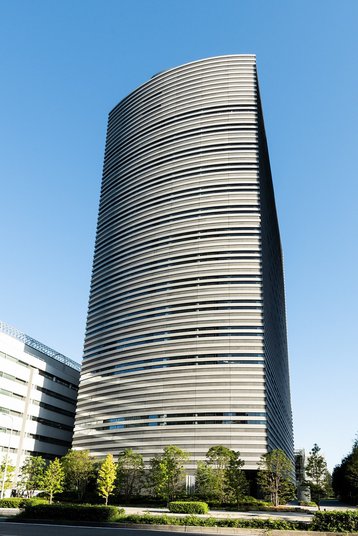 "The team is expected to complete OSA1 construction on time, a significant achievement in a Covid-19 environment, highlighting our depth of technical expertise and ability to operate in Japan," said Samuel Lee, chief executive officer of Digital Edge. "As the second-largest metro area in Japan, and the seventh-largest metro area by economy in the world, Osaka is extremely important to Digital Edge and we will continue to invest and develop our data center footprint to support the growth plans of our customers."
New York-based private equity firm Stonepeak Infrastructure Partners formed Digital Edge in August 2020. CEO Lee previously served as president of Equinix's Asia Pacific business.
The company immediately announced its intention to develop a facility in Osaka and took a stake in ITOCHU Techno-Solutions Corporation's Mejirozaka Data Center in Tokyo. It has since acquired Sejong Telecom's data center assets in Seoul and Busan, South Korea, acquired two data centers in Greater Tokyo from Japanese telco Arteria Networks Corporation, and acquired a majority stake in Indonesian telco Indonet.
"We have seen strong demand for colocation and interconnection services in Osaka. Osaka and the Kansai region, which also covers Kyoto, Kobe, and Nara, historically have been the home of key financial, manufacturing, electronics, entertainment, and other industries for Japan," added Kei Furuta, President of Digital Edge.
"Consequently, the pent-up demand for interconnect-centric, low latency retail colocation service from network, cloud, content, and enterprise verticals far outstrips the current supply on the market. I am very pleased that we could bring new inventory to the market in a timely manner. We are aiming to make our OSA1 data center the next major network and interconnect hub for Osaka."
More in Construction & Site Selection