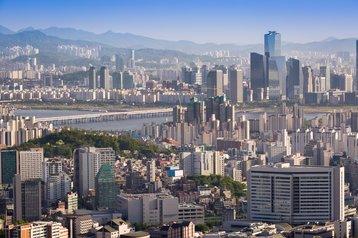 The deal marks the company's first move into South Korea, and the company says it plans to invest additional capital to expand the capacity and improve the energy efficiency of both facilities. Between the transaction and subsequent expansions, Digital Edge says it expects to invest over $120 million. The transaction is expected to close in the second quarter of 2021.
"With our US$1 billion capital commitment to build the Digital Edge Platform in Asia, we are excited to announce the plan to enter into the Korean market, following our initial investments in data centers in Japan," said Samuel Lee, Digital Edge CEO.
"Korea is one of the fastest-growing markets in Asia with the most advanced digital infrastructure. This transaction provides a great opportunity for multinational companies, as well as Korean businesses, to leverage Digital Edge's platform to increase their digital footprint in Korea by interconnecting to a rich ecosystem of customers and partners in all key facilities in Seoul and Busan."
Yongsuk Choi, chief infrastructure and data center operations officer of Digital Edge, said the two assets will "form a solid core for the company's regional platform. It will position Digital Edge as a credible and reliable data center and interconnection service provider in South Korea, and opens key gateways for the rest of Asia through the submarine cable systems in the Busan area."
Backed by Stonepeak Infrastructure Partners, a New York infrastructure-focused private equity firm, Digital Edge was founded in August 2020. CEO Lee previously served as President of Equinix's Asia Pacific business. The company is developing a 12MW facility in central Osaka and has a stake in ITOCHU Techno-Solutions Corporation's Mejirozaka Data Center in Tokyo.
Sejong Telecom's IDC Yeoksam Center in Gangnam is listed as having 7,000 pyeong (23,100 sq m/249,000 sq ft) of floorspace.