KT Corporation has signed a memorandum of understanding with Korea Land and Housing Corp. (LH) to build data centers overseas.
The Korea Times reports that the South Korean telecoms firm will build data centers in industrial complexes built by LH in foreign countries.
"LH will help companies in overseas industrial complexes innovate by using our digital platform capabilities. We will develop specific digital transformation strategies according to each market, contributing to the vitalization of industrial complexes overseas," said KT's head of global business Moon Sung-wook.
Register now for DCD's upcoming Virtual Asia-Pacific Conference
South Korea expands data center ambitions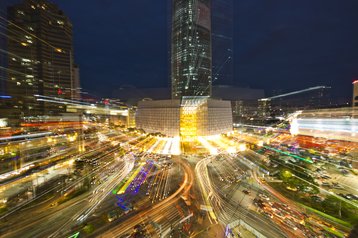 Under the non-binding agreement, KT will offer services in digital transformation to Korean and foreign companies in the industrial complexes, while LH will expand customer-tailored infrastructure for the firms in the complexes.
"We are anticipating synergy to be created with LH's expertise in developing new cities and industrial complexes and KT's differentiated capabilities in information and communication technology. We plan on expanding cooperation with related firms abroad to help Korean companies' entry into foreign markets," said LH's head of global business Lee Yong-sam.
In August, the Korea Overseas Infrastructure & Urban Development Corp (KIND) signed a memorandum of understanding with KT to bolster the country's data center industry, with KIND seeking new partnerships and investments overseas and KT designing and operating data centers.
Shortly afterward, LH and Korea Data Center Council (KDCC) announced plans to spend $3.6bn building a 90,000 sq m (968,000 sq ft) data center campus in South Korea powered by green energy sources.
KT currently operates 13 data centers, the newest of which is a seven-story, 48,000 sq m (516,600 sq ft) Seoul facility opened in November. In September KT partnered with Jasmine Telecom Systems to develop a new data center business in Thailand.