Colt Data Centre Services (DCS) has acquired ten new parcels of land across Europe and APAC for new data center developments.
The company said this week the newly secured land includes plots in London, Frankfurt, Paris, and Japan, but didn't share a complete list of locations.
Colt said the new sites will see the capacity of its portfolio increase by more than 500MW, including around 100MW of IT power in 'key global markets'.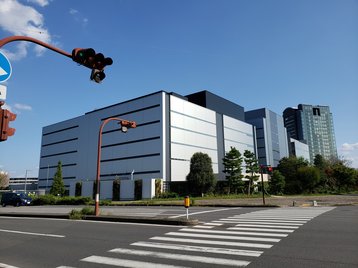 "This announcement marks yet another major milestone in the acceleration of its hyperscale strategy and positions Colt DCS as a major hyperscale and large enterprise data center provider in the market. Colt DCS has truly put a stake in the ground with the acquisition of these ten new sites, signalling to the market the continued success of our approach," said Niclas Sanfridsson, CEO, Colt DCS. "This is an extremely exciting time for the business as our vision of becoming the most trusted and customer-centric hyperscale data center operator in the industry is realized."
In November 2021, Colt sold a portfolio of 12 non-hyperscale facilities across Europe to AtlasEdge, the new joint venture between Liberty Global & DigitalBridge.
Post-sale, Colt currently has six facilities across Europe; two each in London, UK, and Frankfurt, Germany; and one each in Paris, France, and Rotterdam, the Netherlands. It operates eight in APAC; one in Mumbai, India; two in Osaka and five in Tokyo, Japan.
"Refining our portfolio has enabled us to go into full growth mode," added Richard Wellbrock, VP Real Estate, Colt DCS. "We want to create success for our partners, customers, and for the future of the business. Focusing clearly on the hyperscale and large enterprise business enables us to do just that. We are now in position to swiftly bring about meaningful and sustainable change in the market."
More in Construction & Site Selection