AtlasEdge, the recently formed joint venture between Liberty Global and DigitalBridge, has acquired twelve data centers from Colt Data Centre Services (DCS).
Colt said it is focused on building and developing larger hyperscale data center sites, and said the divested facilities were 'better suited' to an operator exclusively focused on developing the emerging colocation market within Europe.
The portfolio includes data centers in 11 tier one and tier two markets across Europe, including Amsterdam, Barcelona, Berlin, Brussels, Copenhagen, Hamburg, London, Madrid, Milan, Paris, and Zurich. AtlasEdge said it now operates more than 100 data centers across eleven countries in Europe. The financial terms of the deal were not disclosed.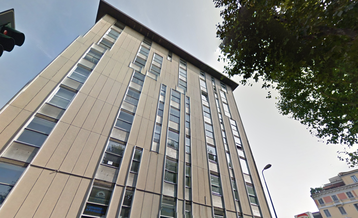 Colt Technology Services will become an anchor tenant across multiple facilities. Atlas noted that as well as helping the company enter new geographies, the deal will help establish a collaboration between itself and Colt Data Centre Services.
"We are delighted to welcome these sites into our expanding portfolio" said Josh Joshi, executive chairman, AtlasEdge. "We are tapping into an exciting and emerging market where real-time data traffic is growing and compute gravitating to the edge of the network. Our approach is open, carrier-neutral and collaborative, and we look forward to working alongside Colt."
In May telecoms company Liberty Global and digital infrastructure fund Digital Colony (now DigitalBridge) announced plans to launch AtlasEdge to operate more than 100 Edge data centers across Europe. The deal brings together DigitalBridge's Edge assets and Liberty Global's real estate portfolio, with several Liberty Global operating companies acting as anchor tenants; Virgin Media in the UK, Sunrise-UPC in Switzerland, and UPC in Poland. Last month Digital Realty announced it was investing in Atlas.
Colt has six remaining facilities across Europe; two each in London, UK, and Frankfurt, Germany; and one each in Paris, France, and Rotterdam, the Netherlands. It retains its portfolio of facilities across APAC.
"Having conducted a thorough review of its portfolio, Colt DCS identified twelve colocation sites that were better suited for an operator such as AtlasEdge, which is exclusively focused on developing the emerging colocation market across Europe," the company said in its own press release of the news.
It said the hyperscale facilities currently owned and operated by Colt, as well as those in development, are unaffected by the deal. In July, Japanese conglomerate Mitsui and investment firm Fidelity formed a joint venture to build hyperscale data centers in Japan that would be operated by Fidelity-owned Colt.
Niclas Sanfridsson, CEO, Colt DCS added: "By restructuring and focusing on our hyperscale facilities, we can meet our customers' needs on-demand with true scalability and efficiency, while meeting their sustainability targets. We are committed to ensuring a sustainable business model for the future and this latest deal will improve the returns on investment across our portfolio, which can then be reinvested into the business."