Digital Realty is to invest in AtlasEdge and see one of its executives join the company as CEO.
Liberty Global and Digital Colony (now DigitalBridge) formed AtlasEdge as a joint venture earlier this year to run 100 Edge data centers across Europe, bringing together Digital Colony's Edge assets and Liberty Global's real estate portfolio.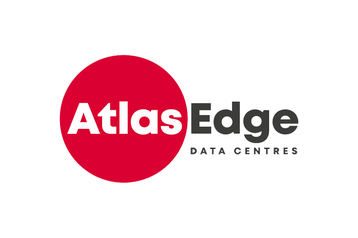 Digital Realty this week announced it made a "strategic investment" in the company; the size of the investment wasn't shared, but the transaction is anticipated to close by the end of the year.
At the same time, Digital Realty's EVP of strategy & business segments, Giuliano Di Vitantonio, will join AtlasEdge as chief executive officer, effective January 2022.
Digital Realty said AtlasEdge is an "ideal partner" for its Edge strategy due to the "last-mile network reach" of AtlasEdge's assets across Europe.
"AtlasEdge is quickly becoming a key partner to businesses across Europe, and we are pleased to partner with them to meet the needs of this important region, and to advance our Edge strategy as the market develops," said Digital Realty CTO Chris Sharp. "Our global Edge strategy includes partnering with key players around the world, and we are excited for AtlasEdge to accompany us on the journey with their unique assets and strong market position. We are also pleased that Giuliano, who has been a key contributor to our global strategy, will lead AtlasEdge's promising growth trajectory going forward."
Di Vitantonio added: "It has been a privilege to help develop and strengthen Digital Realty's customer relationships and industry-leading innovation, and I'm excited to continue working alongside the company, leveraging its unparalleled data center expertise to fuel AtlasEdge's growth."
AtlasEdge took over Liberty Global's data centers, and several Liberty Global operating companies act as anchor tenants; Virgin Media in the UK, Sunrise-UPC in Switzerland, and UPC in Poland.
Former Interxion CFO Josh Joshi is executive chairman of AtlasEdge, while Romonet co-founder Zahl Limbuwala is COO. Ron Huisman joined as CFO from Liberty Global. Interxion's former international senior director, Daniel Thomas, is AtlasEdge's SVP of sales.