Equinix has opened a new data center in Osaka, Japan.
The IBX facility, known as OS3, will provide more than 3,070 square meters (33,000 square feet) of colocation space and 900 racks in the first phase. Once fully built out, the data center will offer 2,500 racks across more than 8,300 sqm (89,300 sq ft) of colocation space.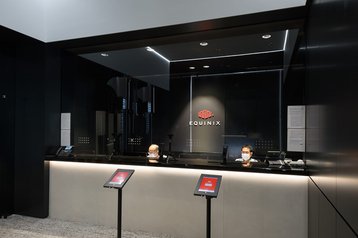 Equinix announced plans to develop a new $55 million Osaka data center late last year.
The company currently operates OS1 in the city; Equinix transferred OS2 and TY12 in Tokyo, alongside development rights and the land for an additional data center in Tokyo to a joint venture with Singapore investor GIC last year.
"Osaka is one of the cities that are the fastest growing in the Asia-Pacific Ocean region, has attracted attention as a digital hub," said Equinix Asia Pacific Ocean president Jeremy Deutsche. "By opening the OS3 we are able to increase our presence in the region, demonstrating our ongoing commitment to quickly assist companies in their digital journey by providing a robust and versatile infrastructure."
Kuniko Ogawa, Managing Director, Equinix Japan, added: "In Osaka, many domestic and foreign companies are shifting to a digital-first strategy, and cloud service providers have previously moved to meet the growing needs of such companies. With the launch of OS3, we can help companies build the digital infrastructure they need while maintaining our leadership in evolving markets."
Located at the 16-story Keihanshin OBP Building in central Osaka, OS3 is directly connected to OS1. Owned by the Keihanshin Building Co., the building has a total floorspace of 42,132 sqm (435,500 sq ft).
More in Construction & Site Selection