Equinix will build a third data center in Osaka, Japan.
OS3 will offer proximity to major Internet and peering exchanges, and direct, low-latency connections to the Kansai region, which consists of major cities including Osaka, Kyoto, and Kobe.
The $55m data center is scheduled to open in Q4 2021.
Third Osaka facility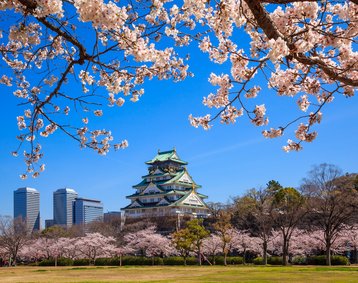 The first phase of OS3 is expected to provide an initial capacity of 900 cabinets and more than 33,000 sq ft (3,070 sq m) of colocation space. At full buildout, the facility will provide 2,500 cabinets with a total colocation space of approximately 89,340 sq ft (8,300 sq m).
The new facility will be built next to two other Equinix facilities offering around 64,500 sq ft (6,000 sq m) of colocation space in Osaka. One of the facilities, OS2 was spun off in a JV with GIC, along with two data centers in Tokyo.
Kuniko Ogawa, MD of Equinix Japan, said: "As a large metropolitan area with many global and locally based enterprises, Osaka has emerged as a significant market. In the past years, we have seen rising demand for secure, high-performance, and low-latency connectivity in the Kansai area."
Equinix has more than 220 data centers across 63 metros, across the Asia-Pacific, Europe, and the Americas. Equinix currently has 46 data centers in key metros across Australia, China, Hong Kong, Japan, Korea, and Singapore. Equinix has a national footprint of 13 data centers across Tokyo and Osaka in Japan.