ST Telemedia Global Data Centres (STT GDC) has announced plans for two data centers in Tokyo.
The Singaporean company said the facilities will be developed by and leased from Australian property firm Goodman Group.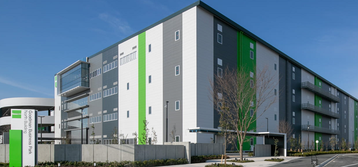 Located in the 800,000 sqm (8.61 million sq ft) Goodman Business Park in Inzai City in the Greater Tokyo area, the two data centers will comprise 60,000 sqm (645,600 sq ft ) of gross floor area, and have a combined capacity of 60MW.
The news marks STT's first move into the Japanese data center market.
"Goodman has a stellar track record as one of the world's biggest owners, developers and managers of industrial property, and along with our own expertise in operating state-of-the-art, carrier-neutral data centers, we are well-positioned to serve the growing needs in this market," said Bruno Lopez, president and group CEO, ST Telemedia Global Data Centres.
Goodman Japan will develop the shell and core of the data centers and lease the buildings on a long-term basis to STT GDC, which will operate the facilities. The first building is expected to be ready for service in Q2 2024.
Greg Goodman, CEO of Goodman Group, added: "We are excited to welcome STT GDC to Goodman Business Park and the opportunity to partner with a fast-growing global data center operator. This new partnership with STT GDC illustrates our global strategy of providing high-quality assets in attractive locations to suit our customers' needs."
Goodman builds business parks, industrial and warehouse/logistics space, and data centers. Google bought space in Goodman's Tokyo Business Park in 2019.