European data center operator Data4 has been acquired by AXA Investment Managers for an undisclosed amount.
Part of the company was already owned by AXA, and this month it purchased the remaining 63 percent from its original owner, American investment management firm Colony Capital.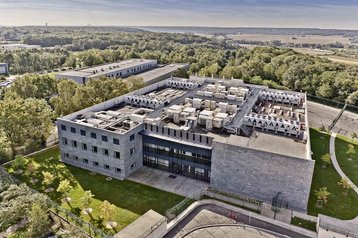 Decolonization
Data4 was established by Colony Capital in 2006. Today, it operates 15 data centers across Paris, Milan and Luxembourg - totaling 27,100 square meters of technical space and more than 140MW of power capacity - and has another facility under construction in Madrid.
On average, Data4 has been launching a new data center every nine months. It has also recently pledged to source 100 percent of its electricity from renewable sources.
AXA Investment Managers – Real Assets, a division of the French insurance giant, acquired a 37 percent stake in the business back in 2012. Now, it has taken complete ownership of the company.
"We are very pleased with this investment from AXA IM - Real Assets, with whom we've been collaborating with for six years now and who know our company and the sector very well," said Olivier Micheli, chairman and CEO of Data4.
"This is a clear show of support for us as we continue to grow and sends a signal of stability and continuity, whilst also recognizing our company's continued performance. Together we have the ambition of accelerating the execution of our strategy, reinforcing the strength of our offering in current markets whilst expanding our European footprint."
"I would like to thank the investors who trusted us and congratulate the teams who made Marcoussis the largest data hosting center in Europe and have succeeded in replicating the company's success internationally. We wish Data4 all the best for the future," added Nadra Moussalem, head of European Investment Management at Colony Capital.