Digital Realty – one of the largest data center operators in the world – is set to merge with another American colocation provider, DuPont Fabros (DFT), in a deal valued at approximately $7.6 billion.
This will create a global giant with 157 facilities under management, and considerably increase Digital Realty's capacity across core US metro markets, where DFT usually locates its facilities.
The all-stock transaction will see DuPont Fabros shareholders receive a fixed exchange ratio of 0.545 Digital Realty shares per DuPont Fabros share.
The transaction has been unanimously approved by the boards of directors, and is awaiting approval by the shareholders of both businesses. It is expected to close in the second half of 2017.
This is a big one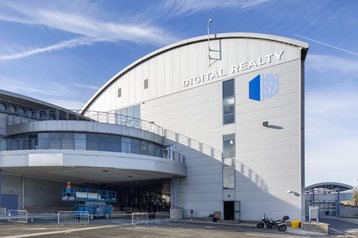 Digital Realty is a real estate investment trust (REIT) that owns 145 data center properties across 12 countries. It is one of the world's three largest colocation providers, mainly focused on wholesale operations.
DuPont Fabros is headquartered in Washington, D.C. and runs 12 data centers across three major US markets - Northern Virginia, Chicago and Silicon Valley. It is one of the top ten biggest players in colocation, with a total of more than 3.3 million gross square feet and 287MW of available power.
DFT expects another six facilities to come online in the next 12 months, located in Ashburn, Chicago, Santa Clara and Toronto. It also owns "strategic land holdings" in Ashburn and Oregon, which could support the future delivery of up to 163MW of power capacity, along with 56 acres of land recently acquired in Phoenix.
According to Digital Realty, more than half of DFT's customers are blue chip companies of "investment grade" – something that ensures ongoing revenues and insulates against sudden drops in demand.
"This strategic and complementary transaction significantly enhances Digital Realty's ability to support the growth of hyper-scale users in the top U.S. data center metro areas, while providing meaningful customer and geographic diversification for DuPont Fabros," said William Stein, CEO at Digital Realty.
"The combination is expected to generate both operating and financial benefits, and I'd like to congratulate Scott Peterson, Mark Walker and their team on successfully negotiating the largest transaction in our company's history, a combination that we believe will enhance our ability to create significant long-term value for both sets of shareholders."