Chinese steel giant Jiangsu Shagang Group has bought 24 percent of data center operator Global Switch, and become the biggest stakeholder in the company, a leading independent carrier-neutral colocation provider. Shagang is now completely under Chinese ownership.
Aldersgate Investments (a Reuben Brothers company) sold its final stake in Global Switch for £1.8 billion ($2.2bn or 15.8bn yuan) this week, completing a process begun in 2016 when the investors began to sell the company to Chinese consortia backed by Shagang Group. With its new purchase, Shagang Group now has a 49.9 percent share of Global Switch.
Chinese switch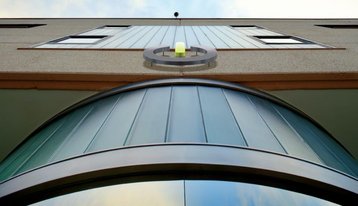 Global Switch has been under Chinese control since the beginning of 2018, when property investors the Reuben Brothers sold a controlling stake to a consortium of Chinese companies including Shagang Group. The switch to Chinese ownership has been bought at a total cost of £6.3 billion ($7.7bn or 56bn yuan) .
Reuben Brothers had bought Global Switch in 2007 as a loss-making business and grown it aggressively through its Aldersgate subsidiary. It now has 12 data centers in Europe and APAC, with four more under construction, and plans to double the total power capacity of its facilities.
Reuben Brothers sold 49 percent of Global Switch in 2016 to the Shagang-backed Elegant Jubilee consortium, and then sold a further two percent at the beginning of 2018, giving the consortium control of the operator. A further quarter was sold to another Shagang-backed consortium during 2018, before the final stake was sold this week.
Increasing Chinese ownership of Global Switch brought criticism, with the Australian Department of Defense removing its data from the operator's Australian facility in 2017, over fears of interference. However, commentator Tim Anker told DCD at the time that these fears were over-blown: "The physical security risks in a data center already exist and I can't see these being increased by a change of ownership (indeed it would be hugely self-defeating)."
The backing has enabled expansion in Asia: the company opened a 30MW facility in Singapore this year, and is building one in Hong Kong. It is also reported to be preparing tolist on the Hong Kong stock exchange .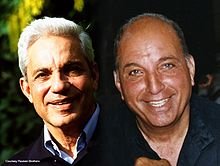 Global Switch CEO John Corcoran and the operator's CFO will both remain in post, according to the Shagang Group's statement. Simon Reuben and Alexander Bushaev, representing Reuben Brothers, will leave the board, with Shagang Group representatives He Chunsheng, Nie Wei and Shen Qian coming on board as non-executive directors.
"The investment is part of Shagang Group's ongoing strategy to diversify its asset base into technical infrastructure supporting the new economy," said a Global Switch announcement to the London Stock Exchange this week. "Shagang Group believes that Global Switch's super prime data center assets will be at the forefront of a data-led global economy of the future."
Reuben Brothers typically holds invesmtnents for multiple decades. It held Global for ten years. Shagang - a £26bn steel business - said its other attempts to do break into other industries have led it to invest in energy, logistics, finance and property. Its prized investment was a 46.7 percent stake in Australian iron ore producer Grange Resources.