The Australian Department of Defence plans to take all of its data out of Global Switch facilities when its contract expires in 2020, as it fears that classified data may be at risk following last year's £2.4bn ($3.03bn) investment in the company by a Chinese consortium, reports the Australian Broadcasting Corporation. 
The move will cost the department AU$200m ($151m), and will see all of its data center operations returned into government hands, despite ongoing consolidation schemes that affect all of Australia's federal agencies.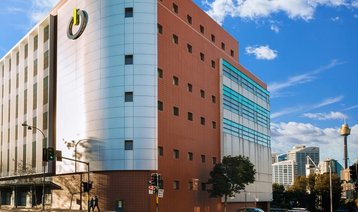 The Fear
Finalized in December last year, the injection of cash by a consortium called Elegant Jubilee bought a 49 percent stake in the company.
The consortium was put together by Daily Tech shareholder Li Qiang, and the main investor, the Sha Steel Group, is one of China's most prominent data center companies.
Sir Malcolm Rifkind, a British politician who was a member of both John Major and Margaret Thatcher's cabinets during their respective tenures, raised security concerns before the deal was signed, and later the EU Commission drafted plans to legislate against "politically motivated" takeovers of strategic firms.
A Foreign Investment Review Board investigation was launched, and Global Switch was forced to agree that Australian operations would be run by Aldersgate Investments, its parent company (which is owned by the Reuben brothers, the third richest individuals in the UK according to the Sunday Times rich list, having been valued at £14bn [$17.73bn] this year), but this did not suffice to calm the federal agency's suspicions. 
Global Switch maintains that its shareholders do not have access to its data centers and that the company itself does not provide any IT services which could see hardware and software compromised, nor does it have access to any customer data.
Consolidate, but not at all costs 
Global Switch started providing services to the DoD in 2010, after Australian federal agencies undertook a data center consolidation plan in view of saving AU$1bn over 15 years. To this end, they struck deals with multiple privately owned data centers, granted the companies were able to prove that they had the credentials to store national security classified systems. Global Switch was one of five operators to be signed off for a ten year contract.
In 2014, the Australian Defence Department also signed an AU$800m ($604m) deal with Lockheed Martin to help consolidate its data centers down from 280 to 14, including 11 on Australian soil. Last year, the contract was renewed, this time requiring that the contractor supply the military with desktop computer systems.
Chinese government-backed telco Huawei, on the other hand, was turned down, as it was considered a security risk. Incidentally, Huawei and Global Switch entered a partnership in April this year to develop modular data centers, and the latter also agreed to collaborate with China Telecom and Daily Tech, allowing the two access to its data centers in view of future expansion.
And in February, the British data center company closed a $530m revolving credit facility, renewing previous terms with the addition of a new investor, the Bank of China.