DataBank and DigitalBridge have closed the initial recapitalization of the US data center firm.
In June, DigitalBridge announced that affiliates of Swiss Life Asset Management AG and EDF Invest would be acquiring 27 percent of DataBank for approximately $1.2 billion in cash from existing investors including DigitalBridge.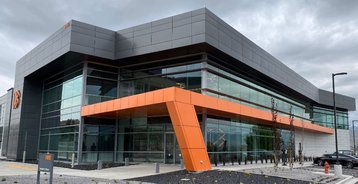 New investors Northleaf Capital Partners and Ardian joined the round in June, taking the acquisition value to $1.5 billion. The new investor consortium is set to own 35 percent of DataBank.
"We're excited to welcome this premier coalition of infrastructure investors to DataBank and know their vote of confidence is a validation of DataBank's strategy," said Raul K. Martynek, DataBank's CEO. "We look forward to working with them to build upon our position as the leading colocation and interconnection edge platform and capitalize on a multi-gigawatt opportunity in Edge computing."
DigitalBridge received cash proceeds of $318 million, up from the $230 million initially expected, and its ownership in DataBank is reduced to 13.4 percent.
DataBank said DigitalBridge remains vested in the company as a "committed, long-term investor who will enable DataBank's aggressive plans for the decade ahead." The company said the recapitalization will enable it to execute a plan that builds upon its data center footprint and "capitalize on Edge infrastructure growth in the US for the next decade."
Marc Ganzi, CEO of DigitalBridge, said: "We are pleased to welcome Swiss Life and EDF as new DataBank shareholders, along with a number of new investors who have invested alongside of the consortium following our original announcement. The formation of this new permanent capital vehicle enables DigitalBridge shareholders to maintain exposure to the next phase of value creation at DataBank while freeing up significant capital at an attractive valuation that reflects DigitalBridge's track record of investing successfully across the digital infrastructure ecosystem."
Subsequent stages of the recapitalization are expected to result in incremental new investors acquiring ownership interests in DataBank from existing investors prior to the anticipated completion of the recapitalization in the fourth quarter of 2022.
Established in 2011, Swiss Life Asset Managers is the real estate asset manager unit of the Swiss Life Group insurance company. EDF Invest is the investment arm of energy company EDF; this is the firm's first investment in data centers.
As well as a number of energy investments, private investment and asset management firm Ardian recently acquired a stake in INWIT (Infrastrutture Wireless Italiane) from TIM/Telecom Italia. Last year it acquired Iceland's largest telecoms infrastructure company Míla as well as Spanish fiber optic operator Adamo.
Private markets investment firm Northleaf has previously invested in Quickline, ExteNet Systems, and US data center firm Vault Data Centers. Earlier this year Northleaf acquired Vodafone New Zealand's passive mobile tower assets for $1.7 billion alongside InfraRed Capital Partners.
In the latest issue of DCD Magazine, we spoke to Marc Ganzi about what he looks for in a data center investment. Read it for free today.
More in Colocation & Wholesale