DigitalBridge has recapitalized DataBank and sold a stake in the company to investment firms Swiss Life Asset Management AG and EDF Invest.
The digital infrastructure investor this week announced the recapitalization of its portfolio company DataBank, with affiliates of Swiss Life Asset Management AG and EDF Invest acquiring 27 percent in the firm for approximately $1.2 billion in cash from existing investors including DigitalBridge.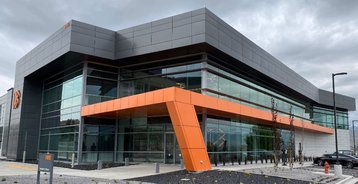 Upon completion of this initial phase of the recapitalization, DigitalBridge's ownership interest in DataBank will be reduced to 15.5 percent – down from 21.8 percent as of March 2022– with the company receiving cash proceeds of $230 million. The deal is expected to close later this year.
"Since we acquired DataBank in 2016, we have scaled its footprint, capacity and customer base in key metro areas across the United States, transforming DataBank from a business serving three markets with six facilities to the premier edge infrastructure platform serving twenty-seven markets across more than sixty-five facilities," said Marc Ganzi, CEO of DigitalBridge.
"The formation of this new permanent capital vehicle allows DigitalBridge shareholders to maintain significant exposure to the next phase of value creation at DataBank alongside our new co-investors while also freeing up significant capital at an attractive valuation to fuel additional digital M&A," he added.
Originally founded in 2005 in Texas, DataBank was acquired by Digital Bridge Holdings from private equity firm Avista Capital Partners in 2016. Colony Capital acquired Digital Bridge for $325 million in 2019, and took on the latter company's name last year after fully pivoting to digital infrastructure. DataBank's current portfolio consists of more than 65 data centers in more than 27 markets across the US, UK, and France.
2022 has seen DataBank acquire a data center it was previously leasing outside Denver, Colorado, and acquire four data centers in Houston, Texas, from CyrusOne for $670 million. It also announced the expansion of its Las Vegas, Irvine, and San Diego data centers. It recently bought a former manufacturing site in Atlanta it plans to turn into a 40MW data center.
Last year DataBank went on an expansion spree after raising around $1 billion in secure notes across two raises, announcing plans to add more than 120,000 sq ft (11,000 sqm) and 15MW of capacity to existing locations across the US.
Subsequent stages of the recapitalization are expected to result in incremental new investors acquiring ownership interests in DataBank from existing investors, including DigitalBridge. Ganzi said the deal will "catalyze the next phase of DataBank's growth."
"This recapitalization allows us to accelerate our expansion efforts and capture the substantial secular growth in Edge computing," said Raul Martynek, DataBank's CEO. "DataBank is strategically positioned as the leading platform to deliver and enable the network edge ecosystem as a shift from traditional centralized infrastructures continues to evolve to the edge."
Established in 2011, Swiss Life Asset Managers is the real estate asset manager unit of the Swiss Life Group insurance company. EDF Invest is the investment arm of energy company EDF; this is the firm's first investment in data centers.
"DataBank is uniquely positioned to address the growth in data demand within growing markets in the U.S.. EDF Invest is excited to diversify its portfolio with this new asset class," said Fanny Grillo, co-Head of Infrastructures at EDF Invest.
"We are delighted to have gained the trust of DataBank, its existing shareholders and its highly experienced management team and to be part of their onward journey. Due to the ongoing transformation of digital infrastructure networks, the widespread adoption of working from home, Internet of Things and 5G, the demand for cloud services as well as data storage will increase in the years to come. These are strong tailwinds for data centre platforms such as DataBank, presenting numerous growth opportunities both in the metro and mobile Edge segment of the market" added Gabriel Damiani, Executive Director at Swiss Life Asset Managers.
Swiss Life Asset Managers was advised by DH Capital as financial advisor and Vinson & Elkins LLP as legal advisors. DataBank was advised by Goldman Sachs as financial advisor and Proskauer Rose LLP as legal advisors. DigitalBridge was advised by Wachtell, Lipton, Rosen & Katz as legal advisors. PJT Partners acted as exclusive financial advisor to DigitalBridge's Independent Transaction Committee of the Board of Directors.