DataBank is to acquire four data centers in the Houston, Texas, metro area from CyrusOne for $670 million.
The company this week agreed to purchase the Texas facilities, which collectively add more than 300,000 square feet (27,900 sqm) of raised-floor data center capacity and 42.5MW to DataBank's portfolio. The deal is expected to close in late Q1 2022.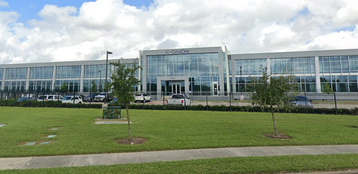 The sites include 4201 Southwest Freeway, currently known as the CyrusOne Galleria data center, as well as three others known as West I, West II, and West III, which are all located on the Westway Park Blvd Campus.
CyrusOne noted, however, that it will lease back the Houston West III shell to support a lease signed with a hyperscale customer in the fourth quarter of 2021.
Though the company has a number of data centers in Texas, the facilities will be DataBank's first in Houston. It currently operates seven locations across Dallas and Plano, and one each in Waco and Austin.
"We are excited to add the Houston market to the DataBank portfolio," said DataBank CEORaul Martynek, DataBank. "With our deep roots in Texas, it was a logical metro for us to expand into and allows us to bring our digital infrastructure and interconnection solutions to the 4th largest metro in the US. With the addition of Houston, DataBank now covers 27 metro markets, a larger geographic footprint in the US than any other data center operator."
4201 Southwest Freeway spans 112,000 sq ft (10,400 sqm) across two buildings with 13.5MW of capacity. Located at 5150 and 5170 Westway Park Blvd and 11003 Corporate Centre Dr, the West I, II, and III facilities sit on a 640,000 sq ft (59,500 sqm) campus. West I & II each span 162,000 sq ft (15,000 sqm) and 28MW; at full build out, West III can support 96MW across two buildings.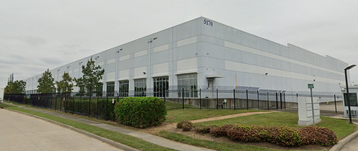 The data centers represent CyrusOne's entire Houston footprint. The company retains eight Texan data centers across Austin, Dallas, and San Antonio. In November 2021 CyrusOne was acquired by investment firm KKR and Global Infrastructure Partners for $15 billion in the most expensive data center acquisition ever.
"We are excited to execute on our capital recycling initiative to fund our continued growth," said David Ferdman, Interim President & CEO. "This divestiture further optimizes our portfolio as we redeploy capital into accretive developments across core markets with diverse hyperscale and enterprise demand in the US and Europe. We are pleased to partner with the DataBank team on this important transaction for our respective companies."
TD Securities and CIT, a division of First Citizens Bank, provided DataBank with the underwritten debt financing for the transaction. Jones Day served as legal advisor to DataBank in connection with the transaction. DH Capital, LLC and DLA Piper LLP served as CyrusOne's exclusive financial and legal advisors, respectively, on the transaction.
The news is DataBanks's first announcement in 2022 and follows a busy 2021 for the company. The firm raised around $1 billion in secure notes across two raises and embarked on an upgrade and expansion spree. Since the $750 million March raise, DataBank announced plans to add more than 120,000 sq ft (11,000 sqm) and 15MW of capacity to seven existing locations.
The company has been expanding its portfolio with new locations. A new facility in Minneapolis, Minnesota opened in November. It also acquired a warehouse in Denver to convert into a data center, broke ground on another facility in Utah, acquired a former Verizon data center in Orangeburg, New York, and announced a new data center in Virginia.