US colocation and managed services company DataBank has acquired a building and the land under it for a new data center development in Denver, Colorado.
The company will convert the light industrial facility into its fifth data center in the city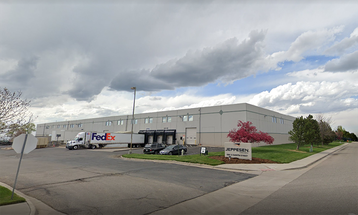 DEN5, at 6961 S. Quentin Street in Centennial, is expected to provide 75,000 square feet (7,000 sq m) of raised flooring and 15MW of UPS power across a total 108,000 sq ft (10,000 sq m).
In its first phase, it will feature one data hall of 30,000 raised square feet (2,700 sq m) and 6MW of power.
The facility, formerly a Jeppesen warehouse, is adjacent to DataBank's existing DEN2 data center. That facility has been in operation since 2011.
"The investment in this new campus responds to Denver's need for colocation, connectivity, and cloud services, solidifying its status as a prime location for enterprise-class data centers," said Raul Martynek, DataBank's CEO.
"With this acquisition, DataBank will bring to the Denver market both high-value IT operations jobs and the reliable IT infrastructure our customers need to create a limitless digital future for their business."
DataBank has grown rapidly with the help of acquisitions - among them Indianapolis-based LightBound, PNC Bank's data center in Pittsburgh, two data centers from 365 Data Centers, another from Stream Data Centers, and all of C7 Data Centers. Last October, it pumped $30m into EdgePresence, which operates small modular facilities installed next to cell towers.
Owned by DigitalBridge, the company this year completed its largest acquisition yet - the purchase of zColo from Zayo.