Colocation company DataBank has completed its acquisition of zColo with the closing transaction of five data center assets in France from Zayo.
Altogether, the company added 45 facilities to its existing portfolio of 20 data centers. Previously operating in nine markets, the company now has a footprint in 29 markets.
The combined business has 1.1 million square feet (102,200 sq m) of data center space, 141MW of installed UPS capacity, and neutral interconnection at 20 major carrier hotels.
DataBank is on an acquisition spree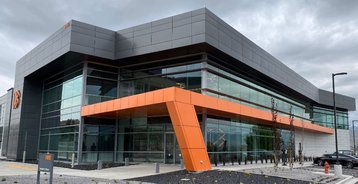 "We're excited to finally have all elements of the zColo transaction complete," said DataBank CEO Raul K. Martynek.
"Our integration is moving ahead swiftly and we look forward to unleashing the full power and reach of our integrated Edge colocation and interconnect platform for customers in the months ahead."
Previous zColo owner Zayo will become an anchor tenant in many of the facilities and DataBank customers will gain access to the telco's global fiber network as part of a long-term agreement. The companies also expect to offer DataBank colocation services to Zayo fiber customers, while Zayo solutions will be pitched to DataBank customers.
DataBank has grown rapidly with the help of acquisitions - among them Indianapolis-based LightBound, PNC Bank's data center in Pittsburgh, two data centers from 365 Data Centers, another from Stream Data Centers, and all of C7 Data Centers. Last October, it pumped $30m into EdgePresence, which operates small modular facilities installed next to cell towers.
Through most of this growth phase, the company was majority-owned by Digital Bridge. In 2019, Colony Capital acquired Digital Bridge for $325 million, swallowing the company into its Digital Colony Partners division, a $4.05 billion fund sponsored by Colony and Digital Bridge.
In 2019, Digital Colony also teamed up with EQT Partners to acquire Zayo for $8.2bn in cash, a deal that closed last March. It also acquired Cogeco Communications' data center business, Cogeco Peer 1, for $546m.