American cloud and colocation provider DataBank has acquired a 9MW data center in Plano, Texas, built by Stream Data Centers.
The facility in Legacy Business Park, known as DFW3, is located on a 16-acre site and offers 60,000 square feet of white space, which could be doubled in the future.
The financial details of the transaction were not disclosed.
Earlier this month, DataBank announced that its CEO Tim Moore was retiring, to be replaced by experienced data center executive Raul Martynek.
Under new management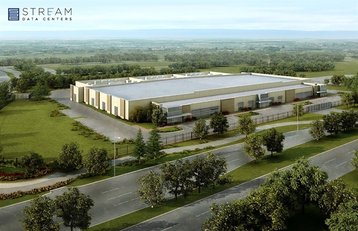 Dallas-based DataBank operates 11 data centers across six geographic markets - Dallas, Kansas City, Minneapolis, Salt Lake City, Pittsburgh and Cleveland.
In 2016, the company was acquired by Digital Bridge, an investment fund that focuses on telecommunications infrastructure. The new owners proceeded to make multiple acquisitions and integrate them into the DataBank business, including the entire C7 Data Centers portfolio and two facilities from 365 Data Centers.
DataBank's latest trophy is DFW3, serving the rapidly developing Dallas-Fort Worth metro region. The company says 145,000 square feet building could be expanded to 245,000 square feet, doubling the available white space. As with previous DataBank projects, the data center will employ dual 20MW utility feeds, a modular data hall design and N+1 and 2N electrical options.
It will be interconnected with DataBank's nearby data centers in Downtown Dallas and Richardson to provide backup and disaster recovery options.
"This new flagship data center represents our largest and most advanced facility in the Dallas area," Martynek said. "The continued demand for quality data center space in North Texas by both our existing enterprise and content customers made the investment-case quite compelling. We are excited to be bringing the facility on-line in October of this year."