Utah's largest data center provider C7 Data Centers has been acquired by DataBank, which itself was recently bought by Digital Bridge.
DataBank now operates more than a quarter of a million square feet of data center space across Salt Lake, Dallas, Kansas City and Minneapolis. Terms of the deal were not disclosed, but it includes all four of C7's facilities -  Granite Point I & II, City Creek, and Timpanogos.
Head west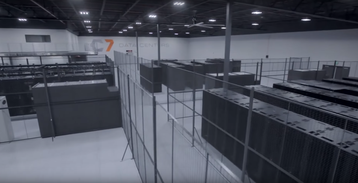 "Entering a new strategic market like Salt Lake City represents a huge milestone for the company," said Timothy Moore, CEO of DataBank.
"C7 has a strong reputation and is one of the leading providers of data center and IT services in the region. The C7 strategy, interconnection density, and client base is similar to ours; we see this as a natural extension of DataBank's vision that will help us with our customers as they continue to expand."
The acquisition represents DataBank's first investment in the western United States, but may not be its last. "We continue to see compelling opportunities, both organic and acquisition-related, on the horizon," said Jon Mauck, president and chief investment officer of DataBank.
Wes Swenson, CEO of C7 Data Centers, added: "DataBank is a great fit for this market. It was immediately apparent how they would benefit our existing client base. The combination of new markets and expertise will add incremental capabilities and expand our geographic service offerings."
Digital Bridge, the new owner of both data center companies, was founded in 2013, and has since raised more than $6.3 billion of debt and equity capital to acquire and invest in communications infrastructure businesses.