CyrusOne and CoreSite are both to be taken over multi-billion dollar acquisitions.
CyrusOne has been bought by KKR and Global Infrastructure Partners and will be taken private, while CoreSite has been taken over by American Tower, a publicly-listed Real Estate Investment Trusts (REIT) traditionally focused on cell tower infrastructure.
The two publicly-listed data center REITs were both rumored to be potentially exploring sales. The deals mean three such public data center firms have been acquired this year.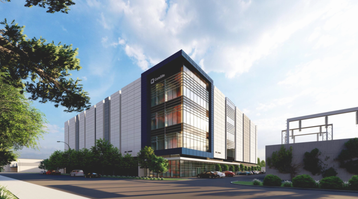 KKR acquires CyrusOne
Investment firm KKR confirmed today that it and Global Infrastructure Partners have acquired CyrusOne for $15 billion. CyrusOne operates around 50 data centers globally.
"We have built one of the world's leading data center companies with a presence across key US and international markets supporting our customers' mission-critical digital infrastructure requirements while creating significant value for our stockholders," said Dave Ferdman, co-founder and interim President and CEO of CyrusOne. "KKR and GIP will provide substantial additional resources and expertise to accelerate our global expansion and help us deliver the timely and reliable solutions at scale that our customers value."
The deal is expected to close in the second quarter of 2022. Upon completion of the transaction, CyrusOne will be a privately held company wholly owned by KKR and GIP. KKR's investment is being made primarily from its global infrastructure and real estate equity strategies, and GIP's investment is being made from its global infrastructure funds.
"We are excited to work together with the Company's proven team to build on CyrusOne's market leadership and support their customers' growing data center infrastructure requirements," said Waldemar Szlezak, Managing Director at KKR, and Will Brilliant, Partner at GIP. "We see numerous opportunities ahead to continue expanding CyrusOne's footprint across key global digital gateway markets and look forward to leveraging our global resources, access to long term capital and deep expertise to support the Company's growth."
American Tower acquires CoreSite
Meanwhile, American Tower has bought CoreSite for $10.1 billion. CoreSite operates around 25 data centers across the US.
American Tower said the deal will be "transformative" for its mobile edge compute business, allowing it to establish a "converged communications and computing infrastructure offering with distributed points of presence across multiple Edge layers."
Tom Bartlett, American Tower CEO, said: "We are in the early stages of a cloud-based, connected and globally distributed digital transformation that will evolve over the next decade and beyond. We expect the combination of our leading global distributed real estate portfolio and CoreSite's high quality, interconnection-focused data center business to help position American Tower to lead in the 5G world."
The deal is expected to close by the end of 2021. American Tower said it intends to finance the transaction through financing from J.P. Morgan.
"We are excited to partner with American Tower to expand its communications infrastructure ecosystem and accelerate its edge computing strategy through the addition of CoreSite's differentiated portfolio of US metro data center campuses," added CoreSite CEO Paul Szurek. "The combined company will be ideally positioned to address the growing need for convergence between mobile network providers, cloud service providers, and other digital platforms as 5G deployments emerge and evolve.
"In addition, we expect the enhanced scale and further geographic reach to provide a platform for the combined company to accelerate its growth trajectory and expand into additional US metro areas, as well as internationally, leveraging American Tower's extensive presence across the globe."
Another publicly-listed REIT, QTS, was acquired by Blackstone this year for $10 billion, while Cyxtera recently became the latest publicly-listed data center firm after completing a SPAC merger with Starboard Value Acquisition Corp.