CoreSite and CyrusOne are both reportedly in advanced negotiations about being taken private.
The two publicly-listed data center Real Estate Investment trusts (REITs) have both been rumored to be considering potential sales in recent months. Both CoreSite and CyrusOne could announce sales in the coming weeks and both be valued at around $10 billion in any deals, according to reports.
UPDATE: Both companies today confirmed they are being acquired. CyrusOne has been bought by KKR and Global Infrastructure Partners for $15 billion. American Tower has acquired CoreSite for $10.1 billion.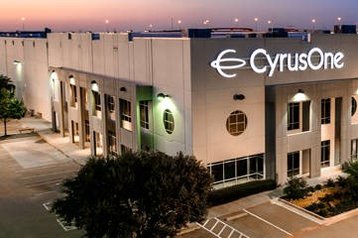 The WSJ reports that CyrusOne is in advanced talks with at least two groups and could choose a buyer within days. One group reportedly includes KKR and Global Infrastructure Partners, with another including Brookfield Asset Management Inc.
Bloomberg, meanwhile, has said that CoreSite could announce a deal with American Tower as soon as this week.
Rumors around a potential sale of CyrusOne re-surfaced in September. The company is apparently under pressure from some investors to "address its sluggish financial performance and heavy management turnover."
This isn't the first time the company has reportedly been close to a sale; in 2019 Bloomberg said that three investment firms were considering buying it out.
In January 2020, CyrusOne announced that it would lay off 12 percent of its staff, among them European head Tesh Durvasula. The next month, CyrusOne CEO Gary Wojtaszek suddenly stepped down - with Durvasula returning as interim CEO until Bruce Duncan took over in June 2020. This July, the company board "separated" with Duncan after just a year, with company cofounder David Ferdman taking over as interim CEO.
Investment firm KKR has recently moved into data centers, establishing the new developer Global Technical Realty and announcing projects in Israel and the UK. Brookfield owns Australia's DCI and has a stake in Digital Realty's LatAm unit Ascenty.
CoreSite has seemingly moved more quickly, with reports it was working with an investment bank to 'explore its options' coming out earlier this month. As well as American Tower, CoreSite was previously reported as also fielding interest from Digital Realty.
While it owns a sizable cell tower business, CoreSite's potential suitor American Tower currently has a relatively small portfolio of three data centers and less than a dozen Edge locations.
The cell tower REIT entered the data center colocation business after acquiring Colo Atl in 2019 and renaming its presence at the 55 Marietta Street carrier hotel in downtown Atlanta, Georgia, to Metro Data Center. It then expanded at 55 Marietta and acquired Cyber Wurx, taking its space in the facility in May. Last month the company acquired colo provider DataSite, taking over another two data centers in Atlanta and Orlando, Florida, totaling more than 200,000 sq ft.
Another publicly-listed REIT, QTS, was acquired by Blackstone this year for $10 billion, while Cyxtera recently became the latest publicly-listed data center firm after completing a SPAC merger with Starboard Value Acquisition Corp.
More in Colocation & Wholesale