Global colocation provider CyrusOne is reportedly considering putting itself up for sale.
Reuters reports that the company is "exploring strategic alternatives that include a potential sale."
The real estate investment trust (REIT), which has a market cap of around $9 billion, is working with investment bank Morgan Stanley to review its options.
The company is apparently under pressure from some investors to "address its sluggish financial performance and heavy management turnover," according to Reuters.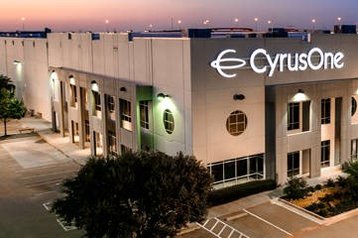 There is no certainty that CyrusOne's current deliberations will result in any deal, the sources said. The company's stock price jumped as much as seven percent on the news yesterday.
This isn't the first time the company has reportedly been close to a sale; in 2019 Bloomberg said that three investment firms were considering buying it out.
In July Bruce Duncan announced he was stepping down as CEO of the company after just a year, with company cofounder David Ferdman taking over as interim CEO.
In January 2020, CyrusOne announced that it would lay off 12 percent of its staff, among them European head Tesh Durvasula. The next month, CyrusOne CEO Gary Wojtaszek suddenly stepped down - with Durvasula returning as interim CEO. The company then hunted for a permanent CEO. Durvasula threw his hat in the ring, with CyrusOne ultimately settling on Bruce Duncan in June.
Dallas-based CyrusOne operates more than 50 data centers globally, but Reuters notes the firm CyrusOne does not operate any major Internet exchanges.
In its most recent quarterly results, the company quarterly revenues of $284.6 million, up 11 percent year on year. Net income was $7.4 million, an 84 percent decrease. Adjusted EBITDA for the period was $141.9 million, an increase of four percent.
More in Colocation & Wholesale