Global investment firm KKR has committed $1 billion to set up a new hyperscale data center builder in Europe, to be led by serial entrepreneur Franek Sodzawiczny.
Global Technical Realty (GTR) will build and operate data centers for big clients. Sodzawiczny, the founding CEO, previously founded two British data center colocation providers - Sentrum, which was sold to Digital Realty for around $1 billion in 2012, and Zenium, which sold to CyrusOne for $442 million in 2017. Partners in the new venture include established data center builder Mercury Engineering.
Tech Realty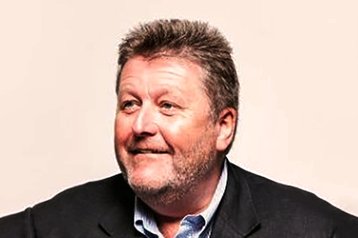 With cloud services growing rapidly, there's a heavy demand for new facilities to be built rapidly for the small number of giant cloud providers. This is addressed by wholesale data center providers such as Digital Realty and Equinix's joint venture GIC, but KKR believes there's room for another player.
"The data center market in Europe presents a unique opportunity to invest behind the secular trend of increased cloud services adoption and demand for data," said Waldemar Szlezak, Managing Director of KKR. GTR, described as a "build-to-suit and roll-up acquisition data center platform" will have access to $1 billion from KKR's third global infrastructure fund. More top-ups are possible in future, and KKR's release says its equity commitment is expected support more than than $2.5 billion of asset development, to sell to the strong demand for third-party data center provision.
To play in this market, wholesale providers like Digital Realty and GIC have a convincing standardized data center template and methodology for rapidly rolling it out in multiple locations at the same time. Mercury Engineering will develop a standardized product platform aimed at hyperscale cloud providers for GTR.
"We are thrilled to have found an investor like KKR that shares our vision for the future of the data center market," said GTR CEO and founder Franek Sodzawiczny. Other members of the new team include Martin Carroll, formerly lead director, EMEA Data Center Advisory at JLL; Mark Trevor, formerly partner and head of EMEA Data Center Transaction and Advisory at Cushman & Wakefield - as well as Tom Sodzawiczny, formerly associate director of Capital Markets at Colliers International.