KKR-backed Global Technical Realty has announced plans to build a data center campus outside London, UK.
The site in Slough will feature three interconnected data centers, each with more than 5,375 sqm (57,900 sq ft) of floorspace and 13.5MW of capacity.
Construction, being led by UK real estate investment and development firm SEGRO, will be completed in two phases and the development is expected to be fully operational in Q4 2022.
"We are excited to be back in the UK alongside our partner KKR and look forward to working closely with SEGRO to deliver this state-of-the-art data center campus," said Franek Sodzawiczny, co-founder and CEO of GTR.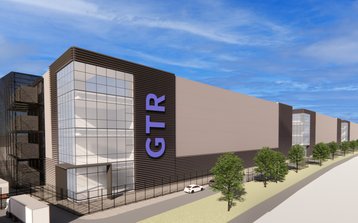 GTR was launched last year by investment firm KKR to design, build, and operate bespoke data centers across Europe for large technology clients. CEO Sodzawiczny previously founded Zenium Data Centers, which was later acquired by Equinix and CyrusOne Inc.
This announcement marks GTR's first investment in the UK. The company has 94MW of facilities under development across Europe with plans for data centers in Latin America and the Middle East in the future.
"We welcome this opportunity to play a role in supporting the UK as it continues to upgrade its digital infrastructure to meet the evolving needs of the digital economy," said Andrew Peisch, Director at KKR.
"At a time when longer-term sustainability in data center development is a critical consideration, sophisticated design plays an increasingly important role and we have every confidence that the GTR team is well-positioned to deliver."