KKR has announced it is to acquire Ensono for a fee reported to be $1.7 billion.
The US private equity firm will buy the Illinois-based managed services provider from Charlesbank Capital Partners and M/C Partners.
"As we embark on our next chapter with KKR, Ensono will continue to provide clients with transformational solutions that help them operate for today and optimize for tomorrow," said Jeff VonDeylen, CEO of Ensono. "With the support of KKR, we will continue to grow and invest in our future as we drive innovation to meet the changing needs of our clients. We are fortunate to be in an industry where the need for our services has not only grown but diversified into exciting new areas of potential growth."
The transaction is expected to close within the next 60 days, subject to regulatory approvals and other customary closing conditions. Terms of the deal were not disclosed but Reuters reports the fee to be $1.7 billion. KKR is making the investment primarily from its $13.9 billion Americas XII Fund.
Click here to download the latest issue of DCD's magazine
Ensono sells for a tidy profit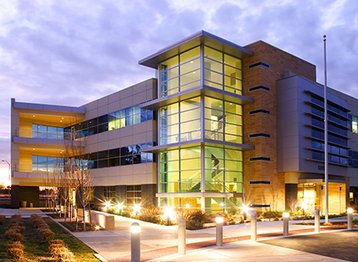 "Digital transformation across industries is driving an increased need for comprehensive service providers to help simplify IT infrastructure management for enterprise clients," said Webster Chua, Partner at KKR. "Ensono is a proven leader in delivering hybrid solutions for clients with complex IT environments, and we are thrilled to support the Ensono team on its next phase of growth and development."
Ensono, previously Acxiom's Infrastructure Management business, was acquired by Charlesbank and M/C in 2015 for $190 million. The company provides a number of data center, disaster recovery, and mainframe services, as well IT consultancy. In 2018, Ensono bought Wipro's data center business – totaling eight facilities – for $405 million. Earlier this month, Ensono acquired a UK cloud consultancy Amido.
"We are proud that our investment enabled Jeff and his outstanding management team to achieve their ambitious vision of establishing Ensono as a global leader in hybrid IT," added Michael Choe, Managing Director and CEO of Charlesbank Capital Partners, and Gillis Cashman, Managing Partner of M/C Partners, in a joint statement. "We are thrilled about Ensono's new investment from KKR and look forward to seeing its success continue as the company adds to its portfolio of innovative service options."