Almost a month after it closed the purchase of Wipro's data center business, American managed services specialist Ensono is on the path to further develop its niche: managing legacy environments for customers who can't, won't, or are in the process of modernizing their systems but require support while they do.
Since it was founded in 2016, the Acxiom spin-off has more than doubled its staff and increased its annual revenue by $100 million. In an interview with DCD, CEO Jeff VonDeylen explained that when the company was relaunched as Ensono, its business model was static, its client base was shrinking and its revenues were falling. "So we invested in sales, marketing and innovation; customers were leaving because they felt we had no vision for the future."
Making it work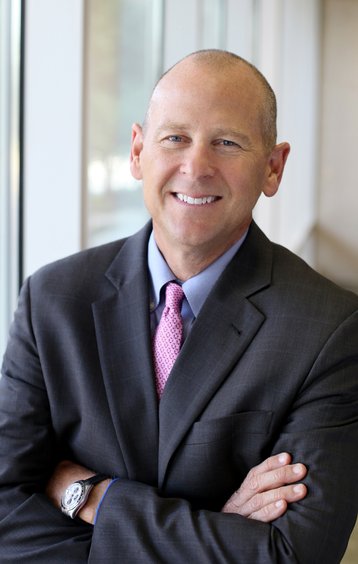 Ensono's sweet spot, as VonDeylen calls it, is helping companies that are reluctant or unable to let go of legacy systems, often managed in-house, but need them to be handled "more efficiently, reliably and economically." Such systems often include mainframes and dedicated servers.
Companies can be hesitant to spend money on modernizing their infrastructure as sometimes running on mainframes allows them to operate existing applications smoothly. Ensono's aim, VonDeylen explained, is to give such companies the opportunity to increase business value, so that modernization takes precedence over other priorities.
Ensono does this by convincing customers that legacy infrastructure and designs lead to single points of failure and operational risks.
More often than not, modernization and cloud adoption imply a cultural change within companies.
Mainframe customers, he said, often "have been operating for 30, 40, sometimes 50 years," and discrepancies between what infrastructure teams and development teams want are common: "Infrastructure teams are like 'yeah come on, let's go,' but the development teams and the application teams are like 'well, that's not a priority for me. We don't want to spend three weeks doing that.'"
And sometimes, moving applications to the public cloud isn't the preferred option: "Some applications absolutely make sense on Azure or AWS environments, but there are some that probably don't. You may not want to rewrite the app, or there may be other cost issues that the public cloud isn't suited for."
In practice, he explained, most modernization initiatives consist of stabilizing legacy environments and implementing best practices. In the mainframe, this means using different software and scheduling; in distributed environments, things can be improved by making application assessments and identifying single points of failure. And in all cases, identifying aged infrastructure and creating risk registers can make a considerable difference.
Building blocks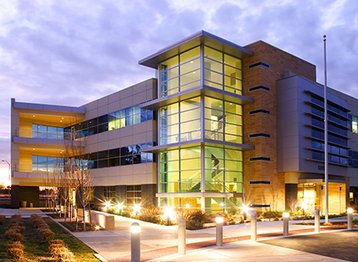 It was amid the efforts to revitalise the business, following the Axiom spin-off, that "discussions led to the whole build versus buy scenario."
Thus, in 2016, Ensono acquired Attenda, giving it a footprint in the UK as well as a platform to offer managed AWS public cloud services. Following talks with its client advisory board, it became clear that customers wanted Azure managed services too, which led to the acquisition of Inframon in mid-2017.
Buying Wipro's data center business last month made sense, explained VonDeylen, because its business "looked very similar to Ensono's."
Half of Wipro's custom, he stated, comes from mainframe, with the other half made up of "distributed systems, large organizations and complex mission-critical workloads."
The acquisition also gave Ensono geographic coverage it was missing in Asia, and enabled it to provide services to European countries outside of the UK – especially in light of Brexit, which VonDeylen expects will drive the demand for applications hosted in the EU.
As part of the deal, the company took over several leased data centers and gained outright ownership of two facilities, one in the US and another in Germany. Until now, Ensono had no data centers of its own.
For VonDeylen, the final acquisition was enough to meet his customers' present needs. "Certainly over time there will probably be other technologies that we will have to evolve into, but we really felt like that acquisition completed the portfolio."
If the company's presence is required in as of yet unserved locations, or customers suddenly request new services en masse, it will consider partnerships, and further acquisitions.
Google Cloud, he said, is the "perfect example" of something which may be worth offering in the near future.
"As companies' capabilities become better, especially in business analytics and big data, I think there are clients who are going to say 'hey that is a capability we need' and we're going to need to meet the market, no different than what we did a year ago when we built our Azure capabilities."
For now, at least, VonDeylen feels the company has "a set of solutions that can meet all our customer demands."
If there is an acquisition target remaining, it's consultancy: "the front end of the conversation, assessing, consulting and getting clients on a migration path - is an area we could look at. If I could have 50 people out there in the market having those conversations instead of my five to ten, that would presumably drive revenue."