Colony Capital has rebranded to DigitalBridge and sold most of its non-digital assets to Fortress Investment Group.
Digital Colony, the company's digital infrastructure investment platform, will also change to operate under the DigitalBridge brand.
The move sees the company revive the Digital Bridge name after it acquired Digital Bridge Holdings LLC in 2019 for $325 million. The company said the 'new' name reflects its transformation from a diversified real estate investment firm to focus exclusively on digital infrastructure.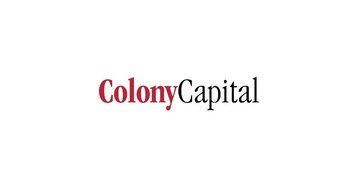 "Today as one company, DigitalBridge, we're a unique digital infrastructure business, with both the operating DNA and access to institutional capital that positions us to execute globally on a converging digital infrastructure ecosystem," said Marc Ganzi, President and CEO of Colony Capital and CEO of Digital Colony.
"We are poised to build, operate, and finance a new era in connectivity, leveraging a single platform focused on the full spectrum of digital infrastructure including towers, data centers, fiber, and small cells."
The rebrand comes days after Colony announced it had sold most of its non-digital assets. The company this week announced it had sold around $2.7 billion in combined assets to Fortress Investment Group LLC. The sale includes Colony funds, co-investment vehicles, and other non-digital real estate positions. The deal also includes Colony's capital positions in non-digital real estate, including a portfolio of approximately 40 positions encompassing over 100 properties in Europe and the US totaling $535 million. The transaction is expected to close in the fourth quarter of 2021.
"This transaction is a watershed moment for us, a big step towards our Finish-The-Mission goal as we rotate to a fully-digital business. Not only are we freeing up over a half-billion dollars to redeploy into digital, we're simplifying our business, making it easier to manage and to understand," said Ganzi.
"We are thrilled to announce this win-win transaction with Colony and look forward to serving new limited partners as we work to maximize value across a diverse portfolio," added Fortress managing director Noah Shore. "This business and its underlying assets fit perfectly with our existing business and our deep wells of experience and expertise in managing highly complex investments across a full range of asset types, structures, industries and geographies."