DataBank is expanding its data center in San Diego, California.
The company this week announced the expansion of its San Diego Data Center facility, SAN1, located at 12270 World Trade Drive.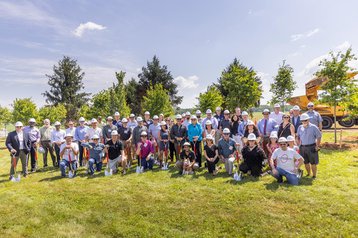 The expansion will add 40,000 square feet (3,700 sqm) of raised floor space bringing the total capacity of the site to 60,000 sq ft (5,575 sqm). The project will add 2MW. A second phase of expansion is planned, which will add a further 4MW bringing the site's total capacity to 7.5MW.
"DataBank originally acquired this data center site from legacy Kio," said DataBank VP of construction, Tony Qorri. "The customer demand was already there at that time, and the region continues to gain the attention of startups and tech companies looking for access to major markets. We see this as a great opportunity to meet the needs of customers who are relying on first-class IT infrastructure to gain traction in the booming San Diego metro."
The company currently operates two facilities in San Diego. Zayo acquired both from Mexico's Kio Networks in 2017 for $12 million, with DataBank acquiring the facilities when it bought zColo from Zayo in 2020.
2022 has seen DataBank acquire a data center it was previously leasing outside Denver, Colorado, and acquire four data centers in Houston, Texas, from CyrusOne in a now-closed deal for $670 million. It also announced the expansion of its Las Vegas data center earlier this month.
Last year DataBank went on an expansion spree after raising around $1 billion in secure notes across two raises, announcing plans to add more than 120,000 sq ft (11,000 sqm) and 15MW of capacity to existing locations. It announced expansions to existing data centers in Atlanta, Georgia; Pittsburgh, Pennsylvania; Indianapolis, Indiana; Kansas City, Kansas; twice in Salt Lake City, Utah; and twice in Plano, Texas.
As well as opening a new facility in Minneapolis, Minnesota, 2021 also saw the company acquire a warehouse in Denver to convert into a data center, break ground on another facility in Utah, acquire a former Verizon data center in Orangeburg, New York, and announce plans for a new data center in Virginia.