DataBank is to expand its data center in Atlanta, Georgia.
In its second such announcement this week, the company announced plans to add more than 22,000 sq ft (2,00 sqm) of data center space to its ATL3 facility at 1150 White Street Southwest.
The expansion is expected to reach completion in the second quarter of next year and bring the total capacity of the site to more than 44,000 sq ft (4,000 sqm). The project will increase the capacity of the site from 1.5MW to 6MW.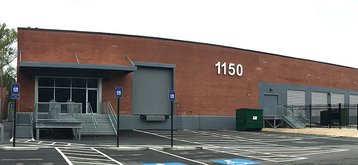 "We're excited to add this much-needed capacity to the Atlanta market," says DataBank VP of construction Tony Qorri. "We expect many of our current clients to take advantage of the newly available capacity as the construction carries on."
"There is a reason some people call Atlanta the Silicon Valley of the South," explains Qorri, "We invested in Atlanta when it was viewed as a secondary market, but it is outgrowing that now. It's a top data center market, and we love being in the middle of it. We're proud to have been a part of the city's business growth, and with this new expansion we can help propel Atlanta's tech community into an exciting new future."
DataBank has been busy this year. 2021 has seen the company raise around $1 billion in secure notes across two raises and embark on an upgrade and expansion spree. Since the $750 million March raise, DataBank has announced plans to add more than 120,000 sq ft (11,000 sqm) and 15MW of capacity to its existing locations.
This year the company has announced expansions to existing data centers in Pittsburgh, Pennsylvania; Indianapolis, Indiana; Kansas City, Kansas; twice in Salt Lake City, Utah; and twice in Plano, Texas.
The company has also been expanding its portfolio with new locations. A new facility in Minneapolis, Minnesota opened last month. It has also acquired a warehouse in Denver to convert into a data center, broken ground on another facility in Utah, and acquired a former Verizon data center in Orangeburg, New York, and announced a new data center in Virginia.
More in Colocation & Wholesale
More in Construction & Site Selection