American infrastructure and networking specialist Zayo has completed the acquisition of two data centers in San Diego, California.
Both facilities were previously owned by Mexican competitor KIO Networks.
Zayo paid $12 million for more than 100,000 square feet of space and 2MW of power capacity, with utility feeds that would enable the company to expand both sites in the future.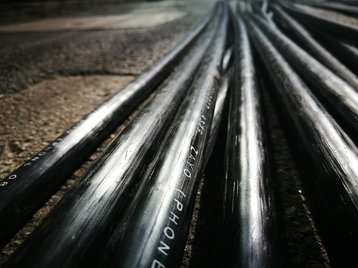 On a roll
Zayo operates more than 60 colocation data centers and owns 126,000 route-miles of fiber in the US and Europe. The company has been building its own data centers – like the upcoming facilities in Santa Clara and Los Angeles – but it has been growing motly through acquisitions, having recently purchased Electric Lightwave and Clearview.
Between 2007 and 2016, Zayo had made more than 40 acquisitions.
Its latest purchases are in San Diego, located at 12270 World Trade Drive and 9606 Aero Drive. Zayo Says these facilities will provide extensive interconnection and access to the company's fiber backbone in California, which now encompasses more than 8,000 route miles. The network is also linked to multiple cable landing stations, enabling acess to markets in the Asia-Pacific region.
"California is an important hub of the global economy, and this acquisition further strengthens Zayo's position as a leading infrastructure provider," said T.J. Karklins, senior vice president of Zayo's zColo business segment.
"We now have zColo data centers in all of California's leading metros, creating a strong chain up the West Coast which extends to Seattle. Customers increasingly require solutions that require network connectivity, colocation and cloud infrastructure. Zayo offers all three at scale."