Sila Realty Trust, formerly known as Carter Validus MC REIT II, has finished selling all of its data centers to Singaporean investment company Mapletree Investment Trust.
The company announced the $1.32 billion sale of 29 US data centers in May this year.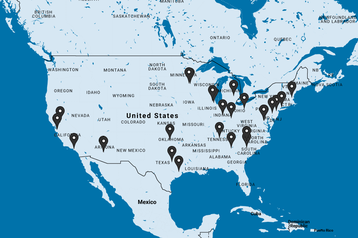 As Carter Validus Mission Critical REIT, and REIT II, Silas has been buying and selling data centers since 2009. It previously sold 14 data centers to Mapletree in 2017.
The money has been used to pay off $854 million in debt, and Sila's board approved a special distribution of $1.75 per common share with the remaining balance.
Sila will now focus fully on healthcare properties, as it eyes a "liquidity event" such as a sale or a merger between late 2022 and late 2024. It owns 124 health care properties containing 5.2 million square feet, which the company acquired for $2.2bn.
Mapletree, meanwhile, is amassing a large data center portfolio - which it makes money off by leasing the buildings to companies like DataBank.
Among other deals, it spent $208m on a Bank of America facility in Virginia and $1.4bn on 10 Digital Realty data centers.