A company affiliated with Singapore-based Mapletree Investments has acquired a data center in Eagan, Minnesota for $9 million.
BizJournal reports Elias DC Assets LLC recently acquired the property at 3255 Neil Armstrong Boulevard. According to investment materials, Elias is one of a number of recently-created firms Mapletree has as listed entities in the US.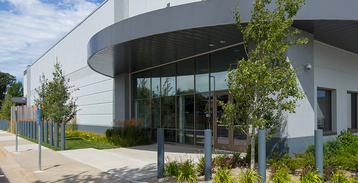 The facility is one of 29 Sila Realty Trust, the US REIT is formerly known as Carter Validus, announced it was selling to Mapletree in May for $1.3 billion.
Known as MSP2, the data center is operated by DataBank and has 20MW of capacity.
Sila originally acquired the 88,000 sq ft (8,175 sqm) data center for $5.8 million in 2015, according to a state record of the transaction. The company has now transitioned into a pure-play healthcare real estate investment trust.