Singaporean investment firm Mapletree Industrial Trust has bought Bank of America's Henrico data center in the outskirts of Richmond, Virginia for $208 million.
Located at 8011 Villa Park Drive in Henrico to the north of Richmond, the 46-acre campus consists of five interconnected buildings totaling 730,000 square feet (67,800 sq m) including corporate offices and a standalone data center. The buildings on the campus were constructed between 1985 and 2008.
EXPLAINED: What is a data center REIT?
BOA's previous landlords make a healthy profit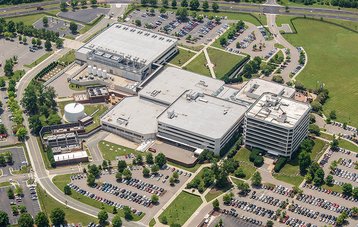 The site's previous owners Longships Capital, Homeward Angel, and Prudent Richmond bought the property from Thalhimer's Capital Markets Group in 2017 for $38 million.
At the time of the 2017 sale, BOA was due to lease the facility until 2022, but Zell Kravinsky, an investor and manager of Homeward Angel, said the bank's lease will continue until at least June 2027. A Bank of America spokesman confirmed to Richmond BizSense that its lease and options remain in place under its new landlord.
Mapletree last year said it was looking to buy a data center in Virginia, but it's unclear if this deal is the same as the one previously reported. The company also owns 14 data centers in the US through its Mapletree Redwood Data Centre Trust (MRDCT) unit.