Switch and Dell plan to build Edge data centers at FedEx locations across the US.
The companies are currently working on one project in Memphis, Tennessee, which is expected to go live early next year, and then plan to add modular Edge data centers to further FedEx sites.
Delivering data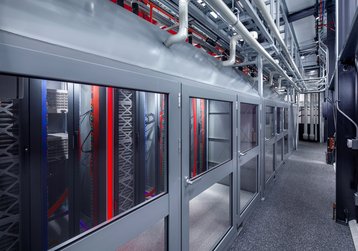 Switch will build a MOD 15 modular data center, with Dell servers, hyperconverged infrastructure, storage and networking products on secured FedEx land. The MOD 15 (Modular Optimized Design) is 15 ft wide by any length, built in container pods and holding from 24 to 100 cabinets.
The systems will connect to four main Switch data center locations, and primarily operate without need for human intervention. When maintenance or repairs are required, they will be carried out by Switch partner Vertiv. The pods can be delivered by truck or by air, according to Switch's site, and Switch is also offering a telecom auditing service which it says will save between 35 and 60 percent of connectivity costs.
"Teaming up with FedEx and Dell allows the three of us to create and demonstrate how enterprise customers can maintain independent control of their technology futures in the age of hybrid multi-cloud," said Rob Roy, CEO and founder, Switch.
Already a Switch customer, FedEx will serve as an anchor tenant in the Edge locations. The two companies previously sponsored the FIRST Robotics competition created by Segway creator Dean Kamen, and each operate similar-looking robots - Switch for security, FedEx for delivery. The companies declined to comment on the nature of their robotic relationship.
"As the size and scale of our network continue to increase, we see more data processing moving to the edge to support the automation and technology required to move more than 16 million packages each day," said Rob Carter, EVP and CIO of FedEx.
"The access to multi-cloud edge compute provided by this collaboration with Dell and Switch will allow us to continue reimagining what is possible from our unique position at the intersection of physical and digital worlds."
Earlier this year, FedEx also entered into a partnership with Microsoft Azure to use AI and edge compute to improve its logistics network.