Microsoft and delivery services company FedEx have entered into a multiyear joint partnership to use Azure to improve logistics.
The team up comes as both firms face increasing competing from Amazon, both the world's largest cloud company, and the biggest e-commerce site.
News to keep track of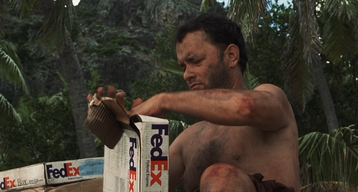 The first solution to come out of the partnership is 'FedEx Surround,' which claims to provide near-real-time shipment tracking, allowing for more precise logistics and inventory management. Tracking is set to go to the level of the zip code.
Surround will also collect undisclosed data through 'enhanced scanning' and FedEx's proprietary IoT technology, analyzing it all with Azure's AI and analytics tools. The pair also hope to provide insight into challenges such as severe weather or natural disasters, mechanical delays, clearance issues, and incorrect addresses.
"FedEx has been reimagining the supply chain since our first day of operation, and we are taking it to a new level with today's announcement," Frederick W. Smith, chairman and CEO of FedEx, said.
"Together with Microsoft, we will combine the immense power of technology with the vast scale of our infrastructure to help revolutionize commerce and create a network for what's next for our customers."
The delivery company claims it links more than 99 percent of the world's gross domestic product across 220 countries and territories, but - like so many other businesses - faces increasing pressure from Amazon.
After aggressively building out its own logistics network, including acquiring its own fleet of planes, Amazon last year announced it was ending its ground delivery contract with FedEx. The company still delivers third party packages, as long as they are not Prime, but it is thought that Amazon is eyeing this too. Beyond that, it is possible that Amazon will open up its logistics network as a direct FedEx competitor.
Amazon's broad market dominance has cost it cloud business elsewhere. Both Target and Walmart are thought to have turned to other providers simply because they did not want to pay a competitor to host their business, with the former choosing Google Cloud and the latter picking Azure.