Data center provider Digital Realty Trust, has agreed to buy New York based colocation provider Telx.
Digital Realty, a real estate investment trust (REIT) specializing in data centers, will pay $1.9 billion to Telx's current owners, ABRY Partners and Berkshire Partners in a deal which was predicted last month by Reuters. Telx operates 20 data centers in the US, including three in New York City. It is best known for two recently-refurbished iconic buildings - 60 Hudson Street and the former AT&T building on Avenue of the Americas, collectively known as the "urban giants".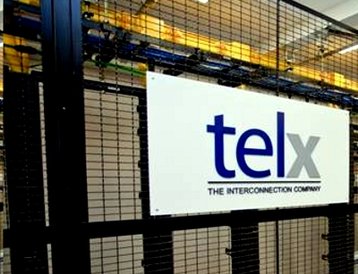 Getting into retail colo
San Francisco based Digital Realty builds, buys and rents out space wholesale to be used as centers, but has been increasing its retail colocation business, and the acquisition of Telx will double Digital Realty's footprint in the colocation, as well as giving it a strong network provision: "Telx's extensive interconnection ecosystem enables the exchange of information between communications service providers, enterprises, content providers and other entities with low latency and diverse connectivity across a global network," says DR's release.
Telx manages 1.3 million square feet (call it 130,000 sq m) of data center space operating, but only owns three of its 20 facilities.
Eleven of Telx's sites are leased from Digital Realty, one is partially sub-leased from Digital Realty and a third party, while six are leased from third parties.
"This transformative transaction is consistent with our strategy of sourcing strategic and complementary assets to strengthen and diversify Digital Realty's data center portfolio," said A. William Stein, Digital Realty CEO. 
"We are excited to join Digital Realty and become part of a much larger global data center services platform," said Chris Downie, CEO of Telx.
It emerged in April that Telx was for sale, and the transaction has been secretive until this week, when it was leaked in a report inadvertently published by ratings agency Fitch. 
The transaction is expected to complete later this year and is subject to the usual conditions.