French data center firm Data4 is to launch a new campus in Hanau, Germany.
Last year GIC-backed European logistics real estate firm P3 Logistic Parks announced plans for a large data center campus on the site of a former army barracks in Hanu, to the east of Frankfurt.
Data4 has now acquired the approximately 20-hectare site from P3 and is planning to build its own data center campus there. Terms of the deal were not disclosed.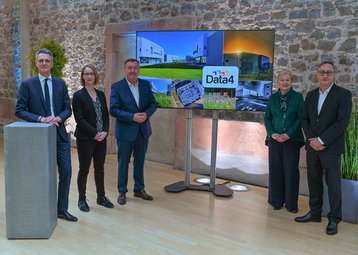 Data4 CEO Olivier Micheli said: "The development of a sustainable and innovative data center campus in Hanau will benefit both the local and regional community. We at Data4 see great market opportunities in Germany, one of the leading nations in Europe in terms of digital infrastructure, and have high ambitions for the Hanau campus, which will eventually become one of the largest data center campuses in Germany and in Europe."
July 2022 saw P3 take over the former Großauheim barracks in Hanau, outside Frankfurt, from the Bundesanstalt für Immobilienaufgaben (Institute for Federal Real Estate) and announce plans to develop the P3 Datacenter Hanau data center campus on the 250,000 sqm (2.7 million sq ft) site.
At least eight data center modules on a building area of around 200,000 sqm (2.1 million sq ft) were to be built over a period of ten years; the site will have an electrical supply of 180MW.
Data4 hasn't said whether it will change the site plans, but said it will invest €1 billion ($1.09bn) in the development.
"In Data4, P3 has found an established data center operator who will also take over and continue the financing, planning, operation, and development and will be responsible for its data centers itself," said Semir Selcukoglu, head of special projects at P3.
"This is another important building block for securing the future of our city," added Hanau's Lord Mayor Claus Kaminsky, "and marks the beginning of the finale in the conversion of the former US military site, which can rightly be described as Hanau's success story. On the European data center map, Hanau with the planned campus will then be one of the most powerful locations in Germany."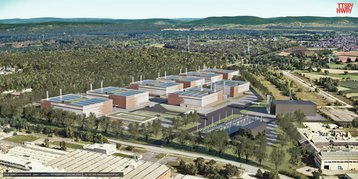 Approximately 500,000 cubic meters of old buildings at the barracks – vacant since 2008 – will be decontaminated and demolished, with the building stock materials recycled and reused for groundworks. P3 will continue to support the ongoing demolition and development work. Demolition work and construction preparations on the site are already underway, and the commissioning of the first module is expected in 2024. Full development is expected to be completed by 2032.
A ten-hectare photovoltaic system measuring is being built in the immediate vicinity and will contribute towards the campus' operations.
Stadtwerke Hanau GmbH and its subsidiary Hanau Netz GmbH are building a combined heat and power plant and a substation on the site. Discussions are underway to use waste heat from the site to heat parts of Hanau.
After World War II, the city of Hanau was one of the largest American military bases in Europe. Originally built as a depot and taken over by the US at the end of the war, the Grossauheim barracks (also known as Großauheim Kaserne) span approximately 38.5 hectares. Since the end of 2008, properties in Hanau used by the American armed forces with a total area of ​​approx. 340 hectares have been vacated and made available for development.
Google is developing a data center in Hanau as part of an expansion to its Frankfurt cloud region.
Established in 2006 by Colony Capital (now DigitalBridge), the company was acquired by AXA Investment Managers for an undisclosed amount in 2018, Data4 currently operates 29 data centers in France, Italy, Spain, Poland, and Luxembourg.