AirTrunk has opened its first data center in Australia, in the suburb of Huntingwood, Western Sydney. 
With a planned capacity of 80MW, the facility came at a cost of AU$200m ($161m), and has 64,000 sq m (688,890 sq ft) of total floor space, including 30 technicall halls spanning 25,000 sq m (269,000 sq ft). Construction and installation took ten weeks from start to finish, with an expansion phase already underway. AirTrunk claims that once the facility is completed, it will be the biggest in the country. 
AirTrunk's treasure chest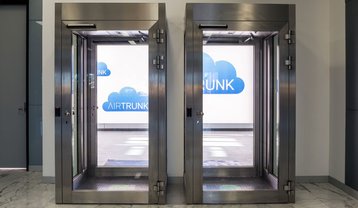 The Singapore startup is also building a data center on Swann Drive in Melbourne, which will comprise 20 data halls totaling 16,000 sq m (172,220 sq ft) and will have a maximum load capacity of 50MW. 
With both projects in the works since July last year, the company attracted $400m in funding from Goldman Sachs and private equity group TPG, and states that it will be spending a total of $1.7bn on building hyperscale data centers in Australia, Singapore and Hong Kong. 
Its executive team is made up of former senior management members from major data center players in Australia, including Metronode and Digital Realty. Company CEO and founder Robin Khuda was one of the founding members of NextDC, the Australian operator currently caught up in a rift for the ownership of data center REIT Asia Pacific Data Centre Group. 
The company's plan revolves around securing contracts with hyperscale cloud and content providers, hoping to be one of the largest carrier neutral data centers in the Asia Pacific region.