After Peak 10 acquired ViaWest for $1.7bn in June 2017, the combined company operated under the rather clunky name of Peak 10 + ViaWest. Now, the group has decided on a new title: Flexential.
Flexential operates 41 data centers across 21 US and international markets, serving more than 4,200 customers. It has 3,000,000 square feet (278,709 sq m) of data center space under management, along with 95 megawatts of power capacity.
Flexing its data center muscles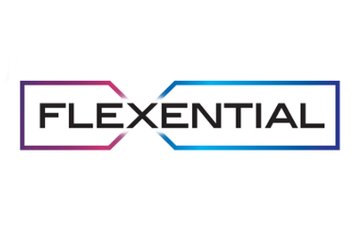 "The combination of Peak 10 and ViaWest gave us a new, unique position in the marketplace, and we felt it important to create a new brand to reflect that position," Flexential CEO Chris Downie said.
"As Flexential, our two companies come together to stand for something unique in the world of IT transformation: the human touch. We believe in the power of people in a technical world, and strongly feel that the best infrastructure solutions are about people."
The company's most recent move was to expand its Oregon data center by 114,700 square feet (10,655 sq m), announced last month.
At the time, Downie said: "We are seeing great demand for connectivity-enabled colocation and highly-reliable hybrid IT solutions across the country, and especially in the greater Portland area. Our customers - and the industry - will continue to see us add new capacity and capabilities to our data centers to address this demand."