The rumors were right - Equinix is planning to buy Verizon Communication's data centers, adding 24 locations consisting of 29 data center buildings across 15 metro areas.
The $3.6 billion all-cash transaction brings Equinix's global footprint to 175 facilities. Verizon has approximately 900 data center customers, some of which are already Equinix customers.
International Verizon exchange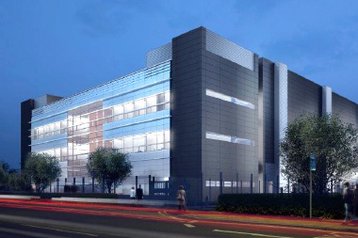 "This unique opportunity complements and extends Equinix's strategy to expand our global platform," Steve Smith, president and CEO of Equinix, said.
"It enables us to enhance cloud and network density to continue to attract enterprises, while expanding our presence in the Americas. The new assets will bring hundreds of new customers to Platform Equinix while establishing a presence in new markets and expanding our footprint in existing key metros."
Karl Strohmeyer, president of Equinix Americas added: "This deal is a significant win for our existing customers, who will gain access to new locations, ecosystems and partners. It is also a win for the new companies joining Equinix, as they will be able to leverage Equinix's global footprint and unique interconnection services.
"At Equinix, companies can architect a globally consistent platform within local metros, keeping their critical data and processing capabilities as close as possible to the digital edge and end-users."
The 15 metro areas the soon-to-be-acquired data centers operate in are: Atlanta (Atlanta and Norcross), Bogotá, Boston (Billerica), Chicago (Westmont), Culpeper, Dallas (Irving, Richardson-Alma and Richardson-Pkwy), Denver (Englewood), Houston, Los Angeles (Torrance), Miami (Miami and Doral), New York (Carteret, Elmsford and Piscataway), São Paulo, Seattle (Kent), Silicon Valley (Santa Clara and San Jose), and Washington, D.C. (Ashburn, Manassas and Herndon).
Equinix noted that the Network Access Point of the Capital Region hosted in Culpeper, VA, "is a highly secure campus focused on government agency customers," bolstering the company's position as a provider of services to the public sector.
Once the sale is complete, around 250 Verizon employees primarily involved in data center operations will become Equinix employees.